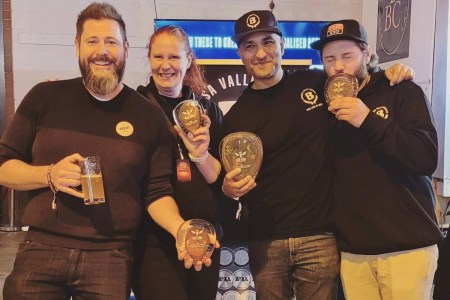 Barossa Valley Brewing, Barossa Valley Cider Company and WA's Nowhereman Brewing have headlined the Royal Adelaide Beer & Cider Awards held on July 14.
Barossa Valley Brewing (pictured above) won four titles including Best Small Brewery, Champion Lager (Barossa Bock), Champion IPA (Hop Heaven) and Champion Reduced Alcohol (Summer Session) while each of their 12 entries were awarded medals. The brewery's achievement continues a long history at the competition after they burst on the scene back in 2014 when their Canis Major IIPA claimed Best In Show.
Following repeat success at recent Australian Cider Awards, the Barossa Valley Cider Company won all three trophies in the cider and perry categories. The Marananga cidery was awarded the best Perry Trophy for the second year in a row, as well as the best Cider Trophy and Best South Australian Exhibit. Their Squashed Apple Cider was also the only cider entry to be awarded a gold medal in this year's cider categories.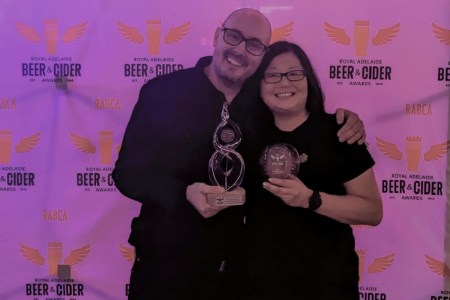 Meanwhile, Nowhereman Brewing (pictured above – Reece Wheadon, left, and Pia Poynton) from West Leederville in Perth won Champion Ale and Most Outstanding Beer in Show for their Rhapsody XPA. It was the second year in a row they'd come away from Adelaide with two trophies following snaring the Champion Small Brewery and Champion Porter or Stout (AlphaRon) trophies in 2022.
Chief Beer Judge Stephen Nelson said: "We are seeing a return to more drinkability and balance in the craft scene and we have a lot less of the crazier styles this year as lagers have taken prominence.
"(Barossa Valley Brewing founder) Denham (D'Silva) and his team have been a perennial favourite at our awards and have been putting out solid beers from Tanunda for a while now.
"They have really established themselves in the heart of wine country and this acknowledgement is much deserved for their years of hard work."
Chief Cider Judge Warwick Billings added: "Entries were down this year, but from the smaller pool we saw generally very well-made ciders across the range of classes.
"Barossa Cider Co had a clarity of character that made it stand out – it was enjoyable drinking with purity.
"Overall, our team of judges considered and deliberated, with depth and complexity making the difference, which meant lifting some to higher awards."