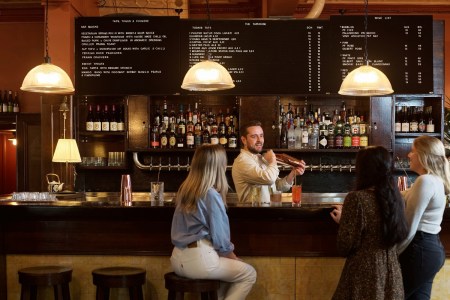 Applejack Hospitality will reopen the doors of the Taphouse in Sydney on September 13 with local flavour across their 20 taps as the likes of The Grifter, Young Henrys, Philter and other independents line up next to Stone & Wood and Reschs.
After a three-month "top to bottom refurbishment", where they've also rebranded the three-level venue from The Taphouse Darlinghurst to Taphouse Sydney, new tenant Applejack said taking it on as their ninth Sydney location was "too good an opportunity to miss". They grabbed the chance after the former leaseholder of Beer & Brewer's two-time best beer venue of the year award winner went into liquidation back in May.
Applejack said they now plan to take the venue down a path similar to the one they took when they acquired the nearby pub Forrester's in Surry Hills three years ago – where they retain much that was liked about the previous incarnation whilst "breathing new life" into it for successful returns.
Their group beverage manager Joe Worthington told Beer & Brewer the Taphouse was an "incredible venue in a great catchment" where local and fellow Australian independent craft beer would help reignite it alongside live sport on screens, music and a largely Cantonese-focussed menu.
"It was too good an opportunity to miss. With it having a rooftop, a bright and airy second floor and a ground floor classic, cozy pub feel – it really is a great venue.
"And we've decided to keep it really local. We will have a couple of favourites on there – Reschs, Guinness and Stone & Wood. But we will be supporting a lot of the independents. Philter, Hawke's, Young Henrys, Capital, The Grifter, Mountain Culture – they'll be kind of like our regulars. And then we're also working with the likes of Freshwater Brewing, Beerfarm, Yulli's, Sydney Brewery and others.
"We want to make (the beer line-up) somewhat recognisable but always delicious."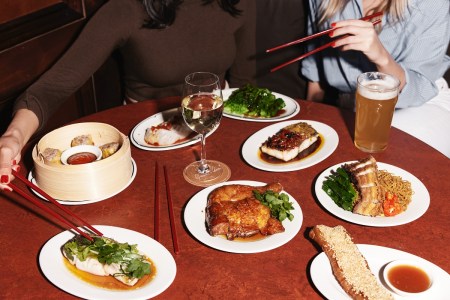 In a media statement Applejack co-owner Hamish Watts said: "The Taphouse is such an epic pub. It creates a feeling of nostalgia and London vibes that you just don't get in many Aussie pubs. It has amazing bones, and we just exploited the best features. (Director of culinary) Pat (Friesen), (co-founder) Benny (Carroll), and I were on the rooftop one sunny arvo and thought how good it would be to put a spin on the food by serving up a delicious Chinese menu to enjoy whilst making your way through the 20 odd taps which will feature Sydney's favourite breweries.
"It's an all killer no filler approach to beer. You'll be able to catch all major sports and hang out once the DJs start. The pub came with a solid sound system which we have tweaked even further. I wish this pub was on the corner near my house."
The Taphouse's craft beer credentials date back to 2009 when Stomping Ground Brewing and GABS festival founders Steve Jeffares and Guy Greenstone took over the old Palace Hotel and created a northern offshoot of their St Kilda venue of the same name. It won Beer & Brewer's best beer venue award in 2014.
In 2017 the Thorpe brothers James and Josh took over the lease in their first hospitality foray and in 2018 added the wild ale-focussed bar Odd Culture on the second level. A year later it won Beer & Brewer's best beer venue again.
Josh would then take sole control of the lease in late 2020 while James established the Odd Culture Group, which leases several Sydney venues, and opened the Odd Culture Newtown venue in 2021. It recently opened its first Melbourne venue – Odd Culture Fitzroy.
Taphouse Sydney is at 122 Flinders St, Darlinghurst and when open will trade:
Monday – Wednesday: 4pm – 11pm
Thursday: 4pm – 12am
Friday & Saturday: 11.30am – 1am
Sunday: 11.30am – 11pm