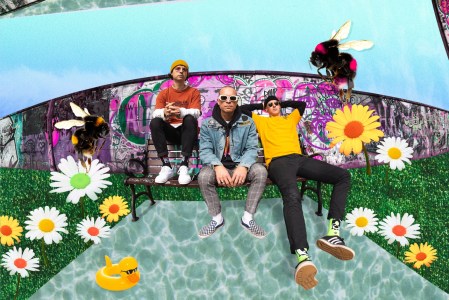 Sydney brewery Young Henrys and venue Waywards at the Bank are to deliver actual live music in front of actual real people next month with a series of 'Best Served Loud' gigs.
Across five consecutive Fridays from late October, the Newtowners will put on intimate, seated gigs with two sessions for each show. They will be the first concerts staged at the iconic venue since Sydney went into lockdown in March.
Kicking off on Friday 23 October, and then running every Friday until November 20, tickets are $10 and all proceeds from ticket sales will be donated to Support Act – Australia's only charity delivering crisis relief services to artists, crew and music workers.
Young Henrys director Richard Adamson said: "Artists have been hit hard and it's high time we got back out and celebrated the joys of live music, now with added comforts. We have brought together a diverse bunch of mates, old and new, you can enjoy early or late, in your own safe space. It's the best of both worlds, and all for a great cause."
Waywards venue manager Amanda Verratti said: "It's what we've been waiting for, we are so excited to be hosting live shows again. We've finally found a perfect balance for bringing live music back in to our venue, while also keeping it safe for the crowd, performers and staff. Hosting live, local music is a part of who we are and we are thrilled to be partnering with Young Henrys to make these shows happen."
The first gig on Friday, October 23 will be dedicated to punk with headliners The Dead Love. The Sydney-based, self-proclaimed "shitty grunge" lords will be joined by Eat Your Heart Out.
Headlining the second gig is ILUKA. The Australian singer/songwriter will be joined by Sydney duo the Salarymen.
Charlie Collins will headline the third show on Friday, 6 November. Influenced by Johnny Cash and Mazzy Star, Collins will be supported by emerging indie-folkster Ruben Neeson.
CITIZEN KAY will head up a hip hop night on November 13 alongside Ms Thandi.
Closing the series will be the local punk outfit Totally Unicorn and indie punk band Good Pash.
Tickets for each gig will be available three weeks ahead of that show. Head to the Waywards website for more details.
Contact Beer & Brewer by clicking here to share your news and views.