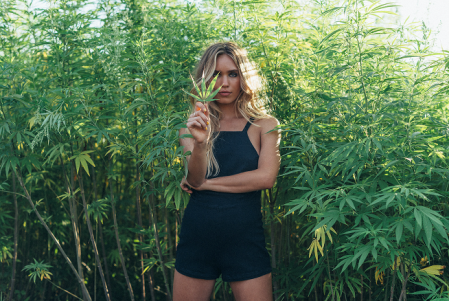 Young Henrys and clothing brand Afends have joined forces to create one of the first legal hemp beers in Australia – and the first to use brand new, water-soluble hemp oil technology.
Young Henrys says the Hemp IPA is a world first for the beer industry, with the brewing team working closely with Daniel Schultz of Halcyon Bioscience – who helped create the water-soluble hemp oil that makes the beer possible.
"The organic hemp oil used to make this hemp beer has retained all the goodness and character of hemp thanks to an innovative natural process that allows it to instantly dissolve into beer or other beverages, without any chemicals or heat," explains Schultz.
In practice, the hemp oil is added at the dry hopping stage – along with Hop Hash (a by-product of the hop pelletizing process) – making it a more sustainable option than simply using pelletized hops, as hemp is a hardier crop and has lower water needs.
The release of Young Henrys & Afends Hemp IPA follows the Doss Blockos Hempire Hemp Ale, debuted by East 9th Brewing in late August last year.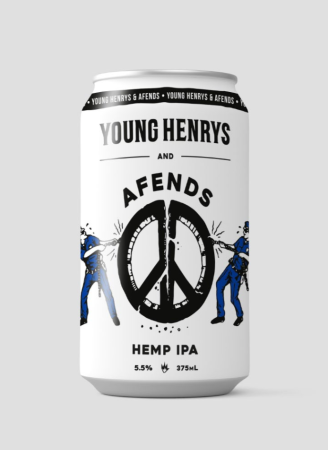 Along with the hemp oil and Centennial Hop Hash, the hop bill for the Hemp IPA includes Summit, Mosaic, El Dorado and Azacca hops.
The beer itself is described as a "crushable, great-tasting hemp and hop high-five" and a "big sticky number" with aromas of citrus, tropical, stone fruits and spice berry. Biscuit and toasted bread flavours bring balance to the resinous vegetal notes from the hemp oil and hop hash.
Interestingly, the designer of the can and tap decal, Marcus Dixon, didn't exactly have a blank slate for his design concept. With a law that stipulates the label on any hemp product for consumption cannot contain an image of any part of the hemp plant other than the seed – or make reference to any psychoactive effect, nor include the word cannabis or marijuana – Dixon's police-inspired design playfully pokes fun at these regulatory hoops.
"It's been a really fun and challenging road to releasing this beer… and 12 months since we first started experimenting with hemp in beer!" said Young Henrys co-founder, Oscar McMahon. "We're stoked to be sharing a brand new way of using hemp in beer that tastes bloody incredible."
"We wanted to shine a light on the positivity of hemp as a health food, as a textile, as a building material and as a beer ingredient," added McMahon. "We have made this beer together with the help of some incredibly intelligent heavy hitters from the hemp and science world to show there is more substance to this concept than just some middle finger rebellion.
"If we can get a few more people interested in hemp, its uses and products and start more people questioning why this incredible plant is not more widely used in our society, then this beer will be a success."
Available on tap and in cans, the Young Henrys & Afends Hemp IPA will be rolled out at select venues and retailers nationwide from 24 October 2018.