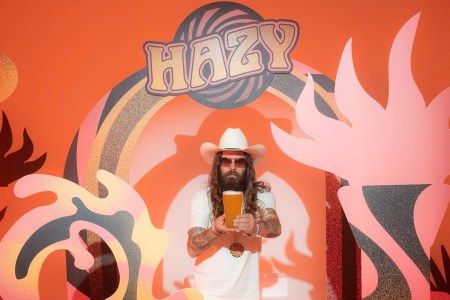 Young Henrys have added to their core range but the Newtown brewery's newest beer will be draught only until cans of Hazy Pale Ale are out in August.
Featuring a hop line-up of Topaz, Mosaic, Idaho-7 and Calypso, with a mix of malted and rolled oats, rolled wheat and Pale, Chit and Gladiator malts, the 5.2% ABV hazy pale is pouring nationwide from today in select venues.
Its arrival doesn't mark Young Henrys' first foray into the hazy realm however, with last year's The Unifier pale ale collaboration with Rolling Stone and 2020's Free the NEIPA Brewers B-Side among some of their limited hazy releases in recent years. But, as it joins perennial stablemates the Newtowner pale ale, Natural Lager, Stayer mid-strength lager, Cloudy Cider, IPA and Motorcycle Oil hoppy porter, it is the first hazy to rank among their core range.
"Young Henrys have done a few hazy beers over the last couple of years, always to great success," head brewer Jesse Searls said. "(They're) notoriously tricky to make, but we feel like we've really nailed the ones we've done, so thought it was time to make one that was a dedicated part of our core range.
"Despite going with a more approachable ABV, we certainly weren't going to compromise on aroma, flavour and body. The Hazy is really hoppy, with lovely notes of tropical fruit, citrus, stone fruit and just a touch of pine."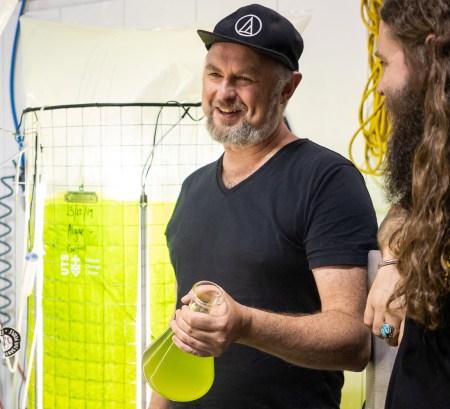 Meanwhile, the Newtown brewers will be sharing their sustainability message at this year's Splendour in the Grass in Byron Bay with co-founder Richard Adamson (pictured) and Jesse presenting as part of the Yeasts, Beasts and Magical Things talk on July 23 in the festival's Science Tent.
Attendees will be able to learn more about their Algae Project and how they're aiming to create a more sustainable future for both the brewing and livestock industries – all thanks to algae.
Head here for more information about the Yeasts, Beasts and Magical Things talk which will be hosted by Adam Spencer and Kirsten Banks and where principal archaeologist for the Everick Foundation Dr Serena Love will also talk about brewing with ancient yeasts.