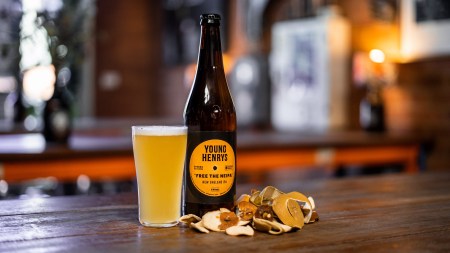 Young Henrys has released a new beer for International Women's Day.
A New England IPA, the beer is called Free the NEIPA and will be launched nationally on Friday 6 March, with 10% of beer profits donated to Newtown-based women's charity Two Good Co.
It was brewed by the women of Youngs Henrys – led by brewers Carla Daunton and Michelle Hanrahan – as part of Young Henrys' Brewer's B-Side Series. The brewery called on all the women at Young Henrys to have a direct hand in the brewing of the beer, from the brewing to the design, sales and marketing.
The beer was made with essence of bergamot, as well as tropical, fruit-forward hops.
"When we first had the idea to use bergamot, we didn't even know what it was, only that it was used in Earl Grey tea," comments Daunton. "Turns out it's a small citrus and mainly comes from the Mediterranean.
"The juice is insanely bitter, but the rind is packed with lovely oils. So, we infused a heap of dried bergamot rind in neutral grain spirit for a few days then fired up the still to extract as much of the sweet, citrusy deliciousness as possible."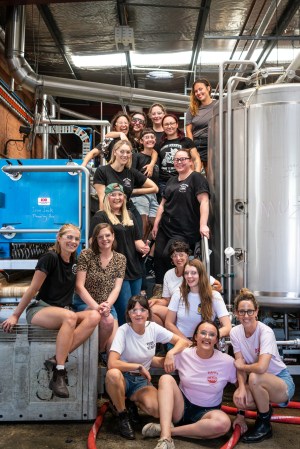 "At Two Good Co, everyone is equal around our table," says Vanessa Watson, director of Two Good Co. "We stand alongside women who have had their self-worth stripped away from them and remind them that they are worthy of dignity and respect.
"Women from refuges are employed in our kitchen, creating meals for the shelters and businesses we serve. For us International Women's Day is a time that we connect with our community to celebrate women and their success.
"Young Henrys are an amazing partner who have supported our mission from the start – from supplying our events with their beer, to fundraising, to ordering our catering and stocking our toiletries in their bathrooms – we're really grateful for Young Henrys continuous support."