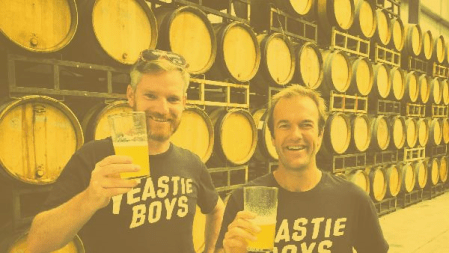 New Zealand brewery Yeastie Boys seeking capital investment to raise NZ$2.3m.
The brewery hopes to expand its operation in the UK and the rest of Europe, as well as adding to its brew-under-licence partnerships overseas.
Yeastie Boys has been in the UK market for four years, but wants to quadruple its sales in the country to 21,000hL of sales by 2023.
"Opportunities in UK and Europe are currently presenting themselves faster than we can manage with our very small team," say Yeastie Boys co-founders St McKinlay and Sam Possenniskie. "So we are looking to raise capital to build that team, and to account for the related costs of growth, so that we can sustainably manage the move to the next level and beyond.
"We're now seeking investment of up to NZ$2.3m so that we can futureproof our medium term plans now, rather than periodically being distracted by cashflow as we grow."
The allocation of the funds will be split into seven categories – growing sales and distribution; UK working capital; exploring other markets, such as China and North America; events and marketing; supplying NZ hops to the UK; the development of a barrel project and a core range lager; and setting up a pub or taproom in London.
Investment of up to NZ$2.3m is set at NZ$3.50 per share, valuing the company at around NZ$15.6m.
"We believe this is a fair valuation based on the strong growth prospects for the company and recent activity in the craft beer market," says McKinaly and Possenniskie.