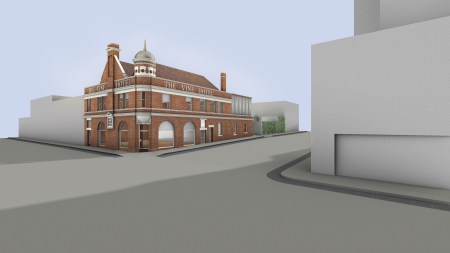 The Sparkke Change Beverage Company has purchased The Vine Hotel on Wellington Street in Collingwood, VIC.
The female-founded and -led social enterprise has formed a partnership with Founders First which has led to Sparkke products being stocked at select stores within South Australia.
Sparkke has had a vision to create a network of brewpubs, starting with its first brewpub in Adelaide, which opened on International Women's Day in 2019.
The Vine Hotel was built in 1869 before being demolished at the end of the century and rebuilt as a double-storey Edwardian hotel holding local historical an architectural significance. It was once owned and operated by Carlton United Brewery.
"Sparkke's first move will be to undertake extensive community engagement with local Collingwood residents to understand what they would like to see in the majestic old hotel as it begins its journey into the 21st century," says Sparkke co-founder Rose Kentish. "This naturally includes preservation and celebration of the heritage of the building.
"The Vine will serve specialty brews and bring a unique and tailored food offering from an established Melbourne chef. While we are most definitely a pub, food is an equal part of the experience on offer.
"We're hoping to replicate the success of Sparkke at the Whitmore led by highly-acclaimed head chef Emma McCaskill. The South Australian pub was recently awarded 'Best New Restaurant' in South Australia's Delicious Hottest 100.
"We expect our new chef to bring their own flair to The Vine's dining experience and lead a team of talented cooks to add to Melbourne's renowned food culture."
The company also hopes to have a small theatrical on-site brewing function, which, like Sparkke at the Whitmore, will create limited-edition brews on site for customers.
Sparkke has engaged architect Iva Foschia of IF Architecture to revamp the 19th century pub, restoring the original brick facade which had been hidden under paint for decades.
"When designing these early concepts, it was important for us to align the aesthetic and design with Sparkke's values to ensure the ensure feels local and contextual," says Foschia. "The new venue will engage at street level with the community while retaining the authenticity of Collingwood."