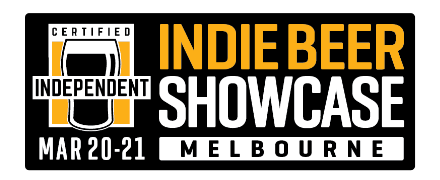 Good Week Beer Gala Showcase has changed its name to the Indie Beer Showcase for 2020 as it shifts its focus to independent beer.
The Indie Beer Showcase will take place from 20-21 March.
The new name and styling comes with new eligibility requirements. Now, to be able to participate in the Indie Beer Showcase, you must be an Australian independent brewer.
An independent brewer is defined by the Showcase as:
A brewery must sell less than 40 million litres of beer a year
A brewery doesn't have more than 20% of it owned by another brewery that sells more than 40 million litres of beer
A brewery doesn't own more than 20% of another brewery that sells more than 40 million litres a year
All other aspects of Good Beer Week will remain the same, with 30 breweries and food vendors at Federation Square across two public sessions, as well as a session for trade. There will also be a series of free Masterclasses on offer.
Independent Brewery Association (IBA) members will get a discount of $100 on the registration fee.
The Gala Showcase started out in 2006 as a celebration of microbreweries before it was taken over by Good Beer Week in 2014.
Brewery registration for the new Indie Beer Showcase opened at 9am on Thursday 12 December and were full by 11:30am.
Tickets will go on sale on 23 January.