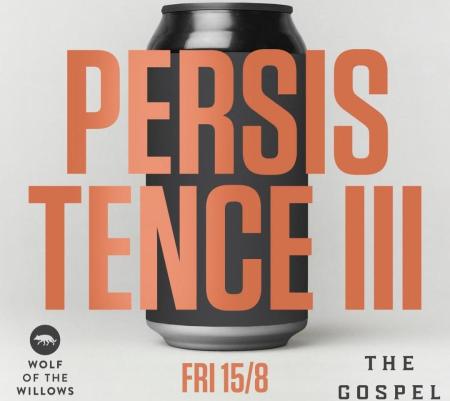 Join Wolf of the Willows at their Mordialloc taproom on July 15 to mark the launch of the third Persistence barrel aged imperial stout release in collaboration with Brunswick rye whiskey distillery The Gospel.
The event will be guided by Wolf's head brewer Josh Kendal and The Gospel's co-founder Andrew Fitzgerald as they explore the unique nature of rye whiskey and its influence on the AIBA gold medal-winning Persistence.
Tickets include a guided brewery tour, Persistence I, II (pictured below) and III tastings (2020, 2021 & 2022 Vintages), as well as tastings of The Gospel Straight Rye and Solera Rye whiskeys.
Persistence first emerged in 2020 as a response to Covid-19's impact and encapsulated the brewery's persistent journey through lockdowns to eventually open their own taproom towards the end of that same year.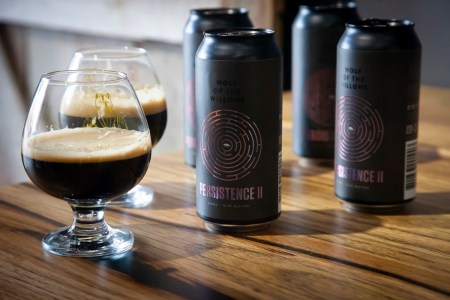 On Persistence's characteristics, that's brewed with a high proportion of rye malt and aged in hand-selected rye whiskey Solera barrels from The Gospel, Wolf of the Willows said: "The result is a multi-layered, complex imperial stout, rich in rye whiskey barrel aged flavours of molasses, dark chocolate, cherry, liquorice and espresso".
The collaborators have also partnered on a curated boilermaker menu as well as hosting The Gospel's pop-up cellar door at the Wolf of the Willows Taproom for the entirety of the weekend July 15 to 17 where people can take home a bottle of whiskey produced by Australia's only dedicated rye whiskey distiller.
In addition to the Wolf of the Willows Taproom event, The Catfish Fitzroy will be getting first pour of Persistence III outside of the brewery. On July 14 they won't just be tapping the 2022 release but also the 2021 and 2020 versions for Persistence's first ever vertical vintage tasting.
A number of Melbourne venues will also be tapping Persistence III, including Carwyn Cellars, The Local Taphouse and Grape & Grain.
The Persistence III July 15 event forms part of The Gospel's broader Rye July celebration as they conduct a month-long showcase of rye whiskey at select venues around Melbourne.