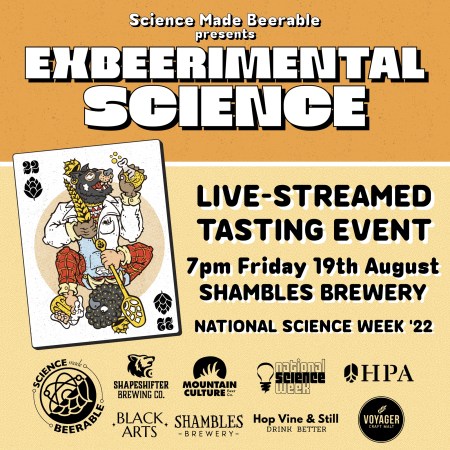 The team from Science Made Beerable are back for their third straight beer-meets-science event as they charge four Aussie breweries with creating an experimental beer to be put under the microscope of a live tasting.
This year's ExBEERimental Science National Science Week event on August 19 will delve into how four experimental beers from Mountain Culture (Exploding Goats Belgian Hazy IPA), Shapeshifter (Cause & Effect Experimental Hazy Pale), Shambles (Hard Science Burton Lager) and Black Arts (Dark Saison Farmhouse Ale) were made, what sets them apart and how science is integral to every step of the process. It's being sponsored by Hop Products Australia and Voyager Craft Malt.
You can play along at home by purchasing a four-pack of the exclusive beers and then tuning in on the night to the live stream event at Hobart's Shambles Brewery when Science Made Beerable's Kelsey Picard and Matthew Fielding, as well as the four brewers, will explore the science behind the beers.
"This year we've got a lager with unconventional water chemistry, hazy ales with the 'wrong' yeast and experimental hop varieties and a dark French farmhouse ale using 3,000-year-old Tibetan purple malt!" Matthew said.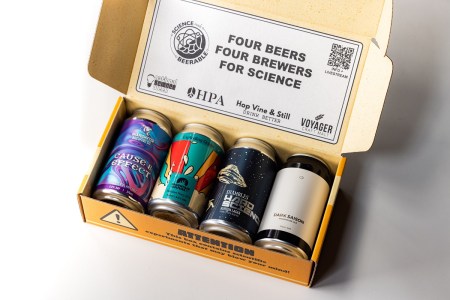 Keep an eye on Science Made Beerable's website and Facebook page for updates.