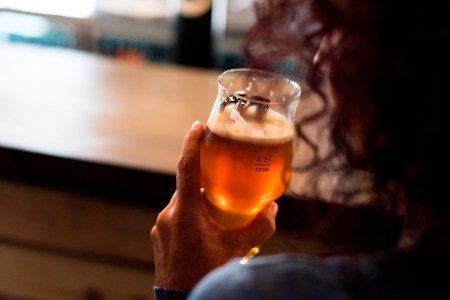 Out now, the Winter edition of Beer & Brewer magazine features 86 of the latest and greatest craft beers reviewed by some of Australia's best sensory experts.
Of those 86, over half of them fall within our seasonal focus on the darker beer styles while we also review everything from a Farmhouse IPA to a non-alc XPA. Our panel even collectively fell off their chairs thanks to a 29.2% Quadruple IPA that was serious in its intent!
But amongst all the beers we looked at, a select few stood out and made our Panel's Top Picks selection and these are those beers:
(If you're a brewery not receiving our invite email to partake in our tastings but would like to, email us here; and if you want to read the Winter magazine's 70 other craft beer reviews, and all the ones to come in future issues, subscribe to Beer & Brewer here.)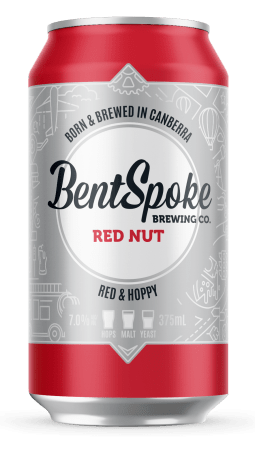 BentSpoke Brewing Red Nut, Red IPA (7.0%)
BentSpoke have been turning out interesting and well made beers for longer than we can remember and this is no exception with big malty, boozy noises shouting at you from the glass and a heap of hop aroma and bitterness to follow it up. It says 'big' and 'hoppy' on the can and that's exactly what you get alongside the creature comforts of oozy toffee and caramel and freshly made marmalade. For all of its exclamation marks, and there are a few, mainly the hop-driven ones, it remains moreish and effortlessly drinkable. We also looked at BentSpoke's Crankshaft IPA in the Winter edition and that review is below.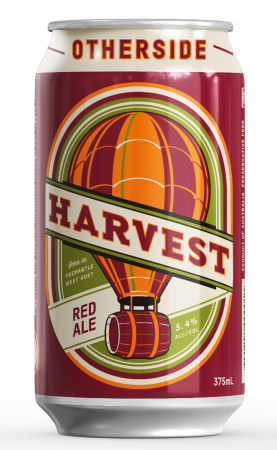 Otherside Brewing Harvest, Red Ale (5.4%)
You don't get much fresher than this cryogenically transported sample straight off the Otherside filling machine. Harvest Red Ale is a fresh, hoppy example of the style where there is great balance with the malt and perfect carbonation and memorable lacing. Originally Otherside's first ever 'Pilot' series release it is now, by popular demand, part of their permanent line-up – and we can see why. This is a very good beer that achieves both flavour intensity and balance in the glass. Any extra samples vapourised suddenly at the end of the tasting which is probably a yardstick with greater resolution than any of our notetaking!
Mountain Culture Double Red IPA (8.0%)
A veritable thunderstorm over the Three Sisters in a can. It's a red hued-deep copper toffee colour with sumptuous off-white foam. Rich melanoidins give the hefty malt notes muscles while some light pine and citrus hop notes are in reverential support. Complex, deep, well-structured malt notes lead the flavour charge with piney, spicy, earthy hop characters supporting on the flanks. The rich, creamy mouthfeel is like rolling thunder across the palate with clean, focussed bittering adding the flashes of lightning into a lengthy, spicy finish. We also looked at three other Mountain Culture releases – the Big Richard Chocolate Stout, Wildcard Double NEIPA and Moon Dust Stout.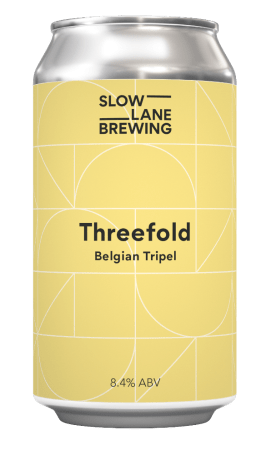 Slow Lane Brewing Threefold, Belgian Tripel (8.4%)
Pouring a deep golden hue with a thick persistent head and plenty of fizz, it's the instant waft of banana, clove, pepper and honey that scream of the classic Tripel. A rich complexity greets you as you prepare to sip, with hints of the alcoholic power underpinning the sweet versus spice flavour party. Can conditioning has worked well in tying yeast and malt components together and softening the palate weight, a dangerous drinkability the result. A proven style interpreted with precision and a pinch of personal pizazz. We also looked at two other Slow Lane releases – the Weka Island Pale (below) and the Resting Place Hoppy Sour.
Batch Brewing Elsie The Milk Stout, Nitro Milk Stout (4.4%)
She pours a captivating cascading, super dark ruby with a polished and solid tan head. The nose has a sweet coffee and cream feature which is maintained throughout. An almost smoky rich malt character forms the backbone with chocolatey sweet richness making up the majority of the brilliance about this Milk Stout. Decadence is the word, which is only added to by the presence of nitrogen coating the mouth in everything beautiful about Elsie. We also looked at five other Batch releases – Raspberry Crumble Wheat Ale, Choc Orange Porter, Little Lou's Crème Brûlée Pastry Stout, MacBatch Oak-aged Ale and Don't Judge a Beer By Its Colour Stout.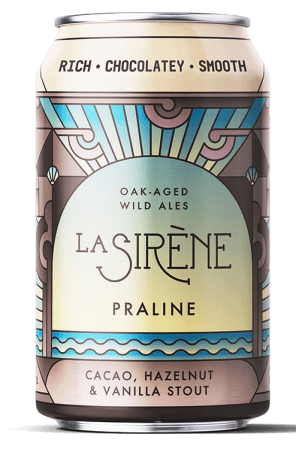 La Sirène Praline, Cacoa Vanilla & Hazelnut Stout (5.8%)
When this much-loved beer joined the core range at La Sirène you could hear the craft beer community in Australia erupt with excitement. Although definitely falling into the category of a dessert beer, this sweet treat trends towards a keenly nuanced flavour profile. There are lashings of hazelnuts, both roasted and raw, on the nose and palate, met with an almost creamy vanilla sweetness and a decadent milk chocolate. Though deeply indulgent it doesn't smother with sweetness. The creamy nuttiness and milk chocolate is tempered by the bitterness of real cocoa nibs, dark chocolate and subtle coffee. The beer offers a quick flash of black cherries adding an almost undetectable but greatly appreciated aspect of acidity. Light on the palate considering the intense flavours floating around and its pitch black colour. We looked at two other La Sirène releases – the Farmhouse Red (below) and the Funq Farmhouse IPA.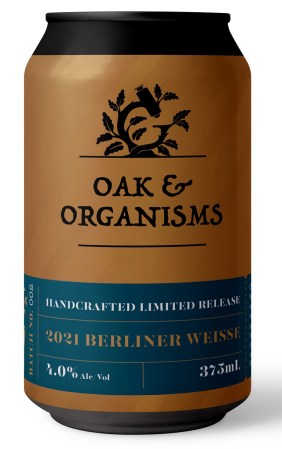 Aether Brewing/Oak & Organisms 2021 Berliner Weisse (4.5%)
In the second release of their barrel-aged series Dave and the team turn to the light side, with a lactobacillus soured Berliner aged on both French and American oak for four months. Light golden with good clarity, the time in barrel has imparted colour and taken some cling as to be expected. Sweet wheat characters integrate with oaky tannins and shades of vanilla on the nose and tongue. A mild Brettanomyces-driven earthiness emerges late and works to cut the acidity. This beer demands to be enjoyed with a meal of rich fatty deliciousness. As well as review Aether's Hop Skip & Jump IPA and their 2020 Sour Brown in the Winter issue, we detail the brewing techniques that went into creating their Berliner Weisse.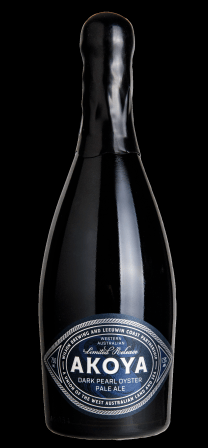 Wilson Brewing Akoya Dark Pearl Oyster Pale Ale (7.5%)
A curious and complex beer showcasing Leeuwin Coast Akoya Oysters and Wilson's strength in brewing malt-driven ales. Pouring a slightly hazy dark brown with a light but persistent crema head, it's initially dominant in its malt derived characteristics – with biscuit, toffee and an earthiness dominating the nose as some underlying citrus and fresh cut grass slice through the robustness. Those same characters are present in flavour but with a subtle and refreshing salinity thanks to the addition of Akoya Oyster shells during the boil. A rich mouthfeel, moderate bitterness and long finish are all noteworthy, creating a beer that is both balanced but full flavoured. Check out our full tasting section for reviews on Wilson's Dirty Oar Brown Ale and Lost Sailor Dark Ale.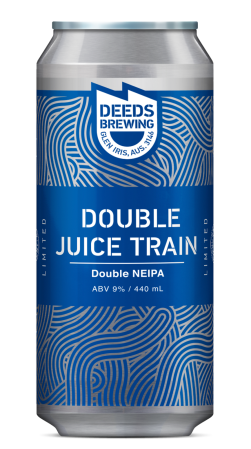 Deeds Brewing Double Juice Train, Double NEIPA (9.0%)
In honour of the first (of many) hazies Deeds ever produced, this is a case of double the hops and double the fun for those wanting to get on the Juice Train – and we're on board! A glorious bold haze greets the eye and is a sign of the uncompromising nature that this beer will deliver while staying tightly wound and refined. Intense aromas of passionfruit, berries and Christmas tree needles whack you right on the tongue, all the while a lurking monster of alcohol seemingly sits in the background and balances this incredibly complex beer to perfection. We also took a look at Deeds' Cut the Red Wire DDH IPA. Find that review and don't miss another by subscribing to Beer & Brewer here.
Stomping Ground Bunker Porter (6.2%)
It's always refreshing when a Porter is brewed as a Porter rather than some abstract version of a Stout. Dark in colour, soft on roasted malt, heavy on flavour but light on the palate and in the case of Stomping Ground's version, a lovely little twist of American hops embracing the adage that if the opportunity is there to add a few hops, do so. And as you would expect from Ashur and the crew, it's well conceived, well-brewed and well packaged. The holy trinity of brewing that too often misses a brethren or two somewhere between the brewery and the customer. We also looked at the final 2020 Into the 'Wood release – the Barrel-Aged Cherry Brett Saison.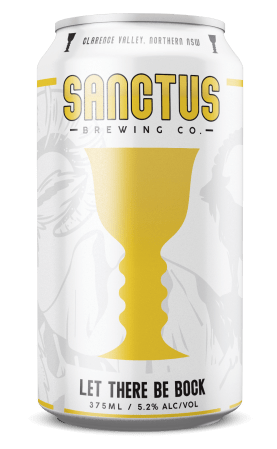 Sanctus Brewing Let There Be Bock (5.2%)
The fact this is lower in alcohol than your more traditional Bock is actually a good thing as it lends itself to more everyday drinking than the special occasions the style is more accustomed to – without losing flavour or complexity because of it. Pouring amber with ruby red accents, heightened aromas of cola-like caramel sweetness and coriander spice spit and fire above a lively spritz with toasted malt notes enhancing the moreish introductions. Aromas defy the drinking experience as all the complexity on the nose is counterbalanced by a lithe, clean body where you find a restrained harmony between toasty, dry nuttiness and light toffee. Let there be Bock indeed. See the full magazine for a review on Sanctus' Sweet Disposition IPA.
Jetty Road Banjo Brown Ale (5.0%)
English Brown is one of those styles where complexity lies in plain sight of simplicity. Banjo Brown delivers on both fronts. There is plenty of chocolate, hazelnut and a "length of toast" Miro would be proud of (go to Sh!t beer geeks say! if you don't get that reference). At the same time, the brew doesn't demand attention, attack the palate, or challenge the senses with careless vigour. The subtlety is measured and poised, much like the loyal laidback sidekick it's named after. A well balanced and tasty brown, dependable and steadfast to the last drop. Our Winter magazine also took a look at Jetty Road's Milk Choc Stout.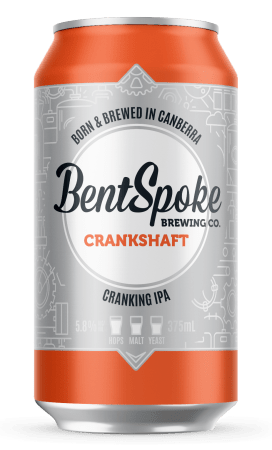 BentSpoke Brewing Crankshaft IPA (5.8%)
Deep gold in colour with thick off-white head and a slight haze, citrus orange hop notes are up front followed by some resinous pine and backed by some chewy caramel malts. The punchy hops continue on the palate with notes of juicy and candied orange as the same chewy caramel malts on the aroma follow through too and lend some serious body and back-end that finishes with a bold persistent hop bitterness. The big malts give this beer some heft while good carbonation and late alcohol warmth round out its fullness. A really enjoyable example of a big malty West Coast-style IPA that's well rounded and superbly executed.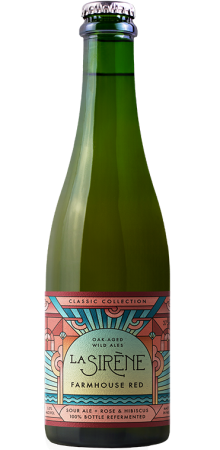 La Sirène Farmhouse Red Ale (5.5%)
This is comfortable in its own skin and self-assured without being self-absorbed. It's light burgundy with some haze and a pinkish, off-white foam that dissipates quickly. Aromas of tart red fruits and berries dance closely with light, Turkish Delight-like floral notes as hints of toffee malt and dried fruit step forth as it warms. Raspberry and blueberry flavours, with waves of swirling floral, are given an oaky embrace coupled with a musty kiss on the cheek and the lightest peck of styrene-like phenolic notes. It has a loose, freewheeling mouthfeel with a playful acidity and gregarious house character. Ideally savoured during an epic early Winter sunset.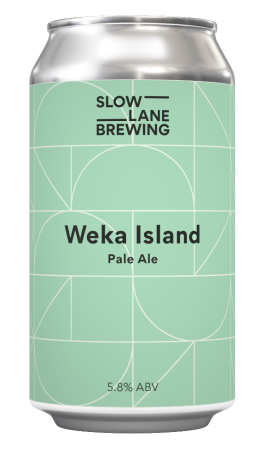 Slow Lane Brewing Weka Island, Hazy Pale Ale (5.8%)
It's exciting to see the Slow Lane brewers apply their proven skill in traditional open fermentation to a modern, hyped-up style – a reverse approach of sorts to their modern interpretation of old-world styles ethos. Their Hazy Pale Ale pours with an enticing cloudiness, the kind you would historically just call 'normal' for a Pale Ale. Punchy from the start, hops throw forth strong lime zest notes that marry perfectly with a spicy yeast character. Great balance on the palate, sweet malt carrying both spice and a moderate bitterness that delights the taste-buds. Its sophistication exceeds expectations for a Pale Ale, demanding it to be shared and enjoyed.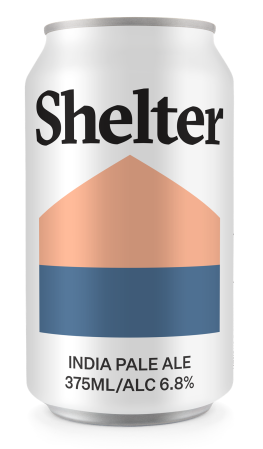 Shelter Brewing India Pale Ale (6.8%)
The Busselton brewery only opened at the tail end of last year but their hop-driven core range IPA is a refreshing, well put together offering – and as one of their flagship beers they've made sure it's ticked all the right boxes from day one. West Coast in style, and a refreshing change from the slew of hazy IPAs dominating tap lists, it makes all the right moves – from a palate thick with resin, grapefruit and citrus pith and aromas of fresh citrus and pine, to the slightly chewy, modestly malty body and a moderate bitterness that holds everything together.
(If you're a brewery not receiving our invite email to partake in our tastings email us.)