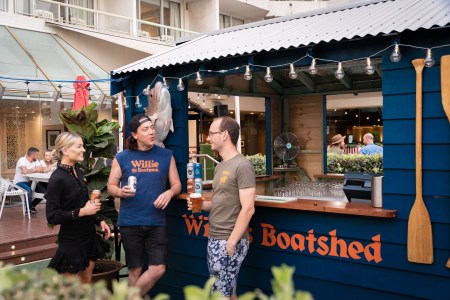 Willie the Boatman has joined forces with Novotel Sydney Brighton Beach to open Willie's Boatshed.
The bar is located in the Novotel on Sydney's Brighton's beachfront and will be serving Willie the Boatman beers, including Crazy Ivan, West Coat IPA, Tempe Tim session, Nectore of the Hops NEIPA.
"Novotel Sydney Brighton Beach sees real value in partnering with smaller local producers, so when they called Willie the Boatman, we were thrilled to work with them," says Pat McInerney, co-owner of Willie the Boatman. "Plus, we're on Level 3 in the outdoor pavilion right next to the pool, so… Cannonball!"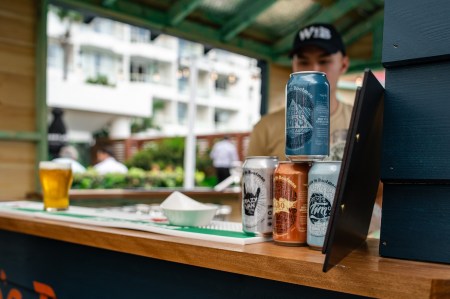 Novotel executive chef Matt Duggan has designed a new menu to be paired with Willie the Boatman's beers.
"We are excited to partner with a local brewery that oozes character and personality, from the story of how they came about to each beer and its character and charm," says Ajay Vaid, general manager of Novotel Sydney Brighton Beach.
The venue is open from Monday to Saturday from 4pm, with Sunday sessions on the way as well.
Low & Slow Cooked BBQ Feasts will be held on Tuesday and Wednesday night from 6-8pm, featuring $5 Willie's on Tap.