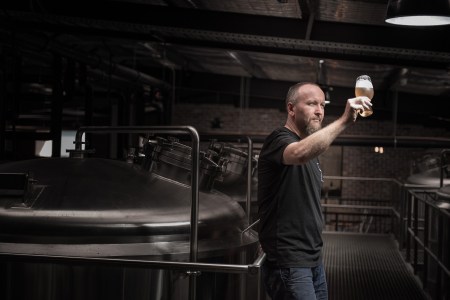 Another independent Australian craft brewery has been acquired by an international brewer and this time it's Balter joining the CUB family.
Balter Brewing Co now joins 4 Pines and Pirate Life at CUB, which itself is undergoing acquisition by Asahi.
There have been rumours almost from day one about the possible acquisition of Balter, but the first approaches weren't made until around six or nine months ago. CUB cites the team and culture at Balter as reasons for wanting to get involved.
"You could really see that they weren't just the small business with no governance or process," Peter Filipovic, CEO of CUB, told Beer & Brewer. "I don't think it was as a result of luck at all that they've got to where they've got to over the last three and a half years."
The acquisition has been approved by the regulatory authorities, including the ACCC, as well as Asahi and CUB.
Balter was founded in 2016 by a group childhood friends including professional surfers Mick Fanning and Joel Parkinson. Guided by a belief that good beer's for everyone, they wanted to create a world-class beer supported by a brand that didn't take itself too seriously.
Since then, the business has experienced strong growth and won major awards, including the number one spot for the last two years straight in the GABS Hottest 100, Australia's most prestigious craft beer awards.
"For us, it's about relationships and feeling comfortable with people," Balter CEO and co-founder Ant Macdonald, told Beer & Brewer. "We felt really comfortable with how that relationship fitted and also the opportunity to really our take our beer and message a lot further than we ever dreamed.
"That's something really special for us. For a couple of young surfers dreaming up the idea to build a brewery and maybe one day be able to walk into a stadium and actually drink one of our beers is a pretty special thing for us."
Balter's co-founders are all staying with the business, as are the entire senior manager and the rest of the team, as they aim to reach a wider audience and achieve sustainability goals.
"We refused to compromise on our culture or our beer as part of this deal," adds Macdonald. "It's a testament to CUB that they didn't want us to. They have an amazing track record of allowing craft brands to thrive while keeping their identity and we're thrilled to join the CUB stable.
"Being a young business, we haven't been able to invest at the level that we would like ourselves in sustainability. So for us, it is a resource and knowledge to be able to fast track some of those initiatives and start looking at putting solar on our roofs and that type of stuff."
The initial focus for Balter and CUB will be on Australian sales and expanding the Australian portfolio, but there are nevertheless international ambitions for the brewery as well.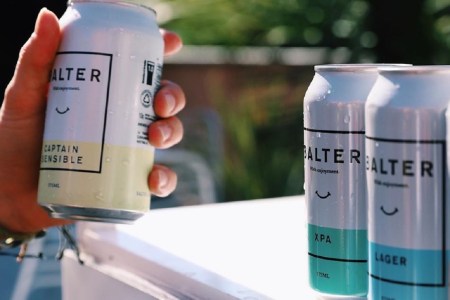 "From day one we've tried to not only brew the most delicious beer but create a brand that was fun and inclusive – something the Aussie public would be proud to call its own," adds co-founder Mick Fanning. "We're stoked Balter has connected so well with Aussies and we can't wait to continue our journey with CUB and get good beer into the hands of more beer lovers.
"Our main goal is just to get keep building great beer and hopefully letting people people enjoy the good times that we've had before by just trying to wake up tomorrow and be better."
"In a few short years Balter has become a craft leader through its commitment to quality and by building a brand that appeals to all beer lovers," adds Filipovic. "We will help manage Balter's strong growth through our willingness to invest, our world-class beer expertise and our customer relationships. And the terms of the deal mean the Balter team is not changing and management is staying on, which will ensure the business retains its identity and everything else that helped drive its success.
"The deal also means we're expanding our presence in Queensland, where we already have a significant economic footprint with our Yatala brewery employing more than 250 people."
There have been numerous acquisitions of independent craft breweries over the years, prompting the Independent Brewers Association (IBA) to highlight independence as one of their core tenets. When asked about Balter leaving that independent community, Macdonald told Beer & Brewer that he hoped they could prove to their fans that "nothing has changed".
"People hold independence extremely strongly and we respect that. Hopefully we can win them back, but at the same time, we respect their decisions. Hopefully one day though, they'll understand that nothing's changed."