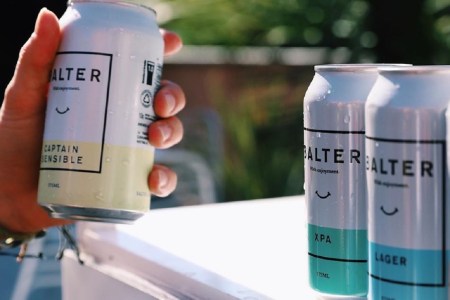 The Independent Brewers Association (IBA) has reacted to the acquisition of Balter Brewing Co by CUB, explaining that the brewery is no longer eligible to be a member.
"All business owners have the right to make that decision and we congratulate them for taking the leap to start a business and for getting some form of return for their efforts," the IBA said in a statement.
"However, their IBA membership had already lapsed and as they have made the decision to sell the business to a large brewer, they made that decision in full knowledge that they are no longer eligible to be a member of the IBA."
The industry has seen another group of formerly independent breweries get bought by big international brewers, and the IBA believes that is the improvement and growth of independent breweries that has driven these acquisitions.
In June 2018, independent beer represented 6% of total beer volume and had grown by 25% compared to the previous year, showcasing the growth of the category.
"It's not the IBA's place to comment around each situation and instance, and what drove each sale from the seller's perspective," the IBA said in a statement. "However, we can say that the continued growth and excitement the independent brewers are experiencing is driving the large brewers to be far more acquisitive.
"That response is a real sign that independent brewers are successfully tapping into the growing thirst for independent beer which is driving the growth of distribution and is building strong market share as a segment within the broader beer market."
With Balter stating the fast-tracking of its ambitions as one of the reasons for its acquisition, the IBA has restated its resolve to help independent breweries to grow as its plans the second phase of the Independent Seal roll out, including the introduction of the Supporter Seal.
"The IBA's resolve remains as strong as it was prior to this announcement – we are here to help the remaining independent brewers work together, to step into the gap created, and to continue building strong sustainable independent businesses. 
"We need to maintain the integrity of Independent beer on behalf of the hundreds of brewers who remain truly independent and be focused on supporting the small independent brewers who will benefit from that.

"Independence still matters to the IBA as a collective of breweries and it still matters to the growing number of beer drinkers who place great value on it.
"Whilst an individual brewer has chosen to cast aside its independence for a range of reasons it does nothing to weaken the value that conscious drinkers place on independence, in fact, there is a possible argument to suggest that it emboldens it."