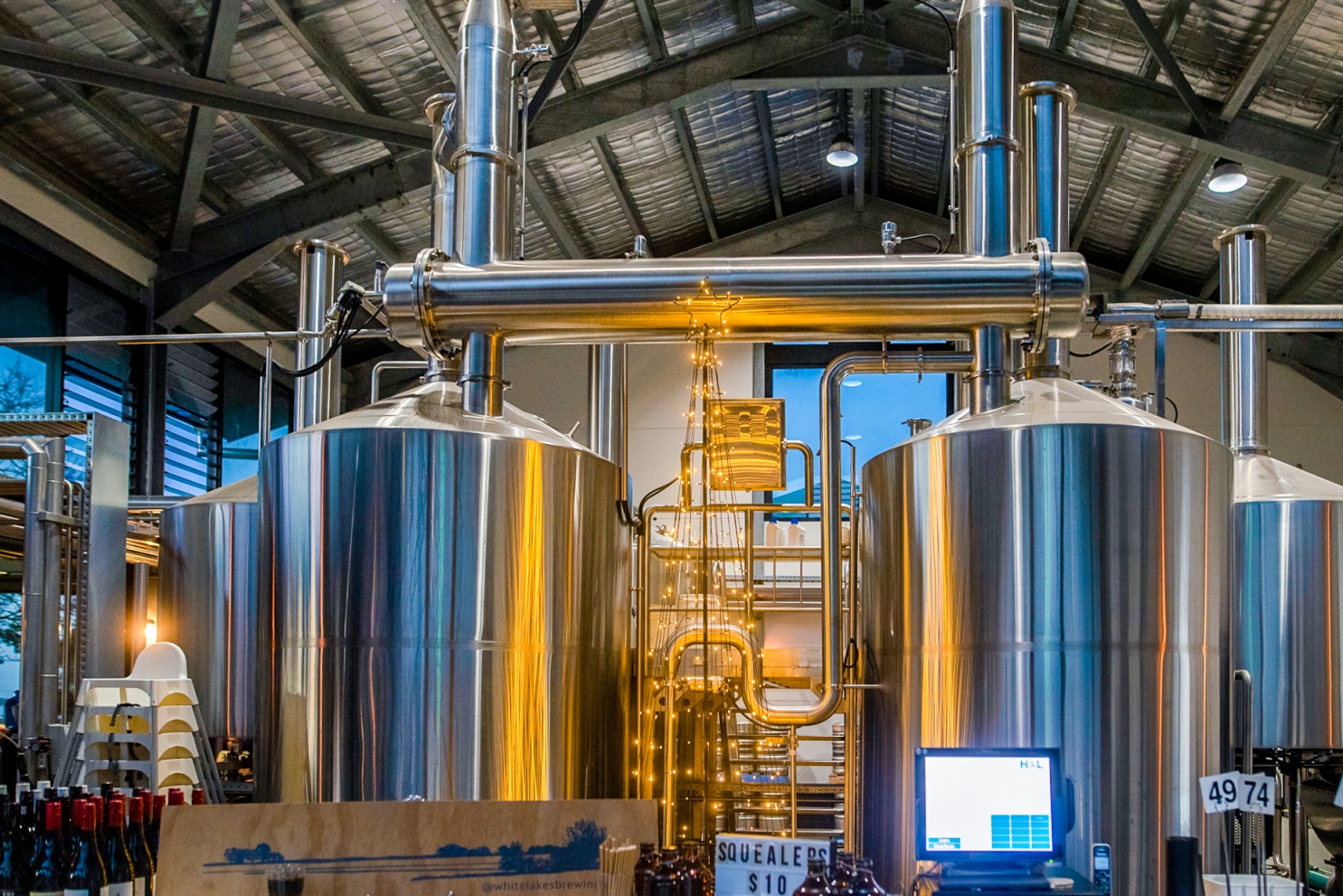 Adam Carswell chats with Whitelakes Brewing's head brewer and co-owner Sean Symons about the WA brewery that's been a quiet achiever since launching in 2016 but is now looking to make some real noise.
It's 11am on the eastern seaboard and… wait, what? Which day is it again? Ok, let's start over… It's 11am on the eastern seaboard and many of us are tuning in to either Gladys' or Dan's daily doom story.
Meanwhile, it's 9am in Baldivis, Western Australia – around 46 kilometres straight south from Perth – and Sean Symons is getting things going with a massive kick in his step at his gleaming, custom-designed 25 hectolitre, award-winning Whitelakes Brewery. The head brewer and part owner comes across as somewhat apologetic in terms of WA's comparative lack of COVID chaos, stretching back to March last year.
"We haven't had anything as dramatic as what you guys (outside WA) have had – in terms of lockdowns that go for days and weeks on end," he said. "I don't know whether anyone could have done anything different, I don't know how you could blame anyone for what's happened – I think it's become apparent with New Zealand more recently that it can all of a sudden get away from you, and if you're caught with your tweeds down, it's too late."
No doubt in part due to Australia's famed tyranny of distance, Whitelakes' and Sean's story has so far gone largely unnoticed outside their home state. Suffice it to say, his exemplary history in brewing is, in fact, right up there with anyone else on the continent right now.
"I've spent a lot of time brewing," he mildly put it. "I started off at Malt Shovel (1997), spent about 10 years with Lion (across two stints), went overseas for a few years to Vietnam and built a microbrewery there (Louisiane Brewhouse), then came back to Lion and the Swan Brewery (as brewing manager).
"After Swan closed (in 2013) I crossed paths with John Gastev, an ex AFL player (and genuine cult figure at West Coast and Brisbane Bears between 1987 and 1994), who's been running pubs for eons. He was looking to diversify into making beer and building a brewery, and I stupidly or not said 'if you ever get it off the ground (I'll be up for it)'.
"So it's become what's been a (fairly) long-standing partnership between getting Whitelakes started and where we are today."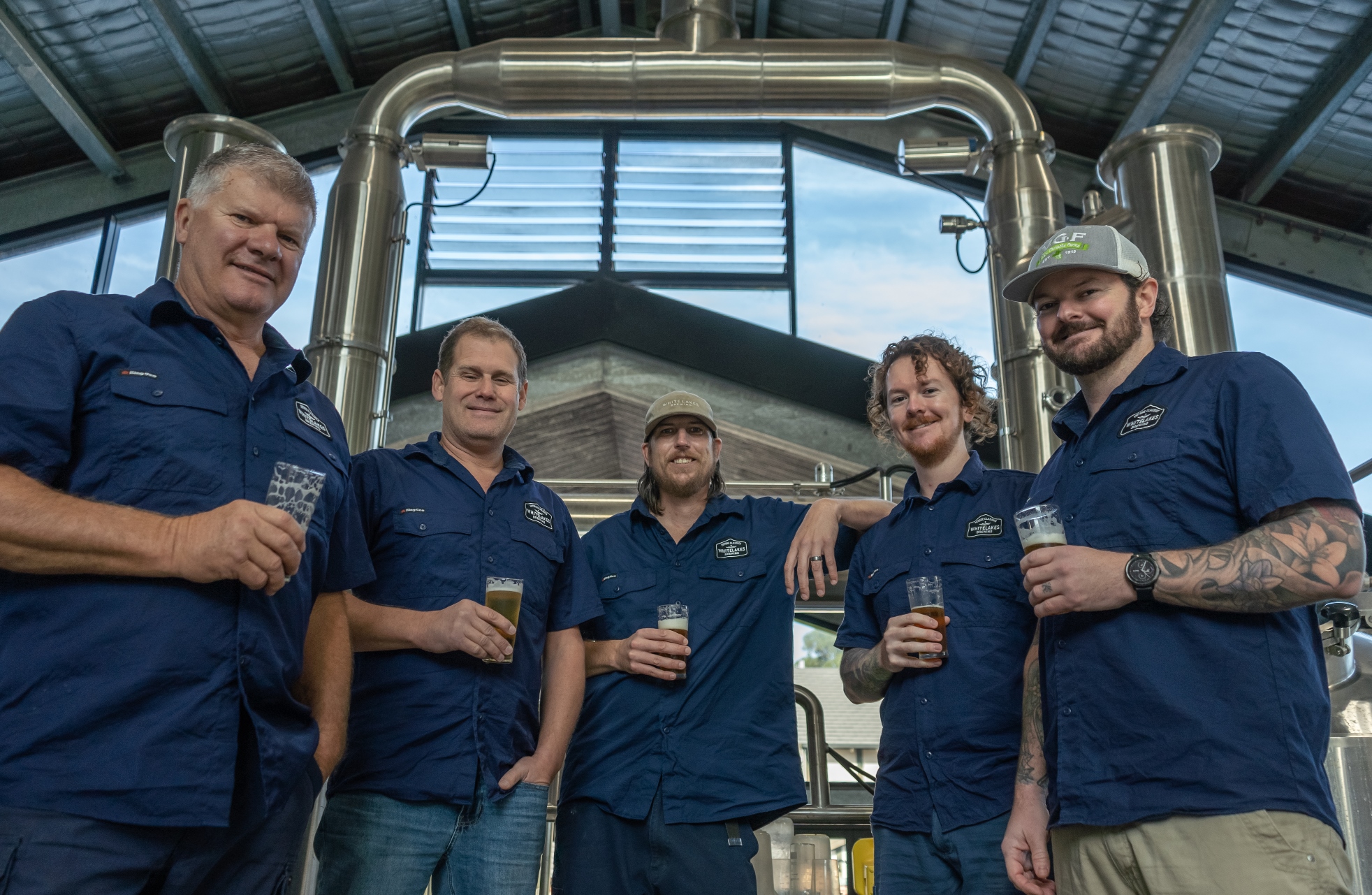 Functionality and experience
Taking into account his extensive background, it's no surprise that Sean hasn't endeavoured to reinvent the wheel at Whitelakes, instead maintaining a distinct focus on his self-imposed benchmarks of functionality and brewery experience.
"I think that in everything we've done, we've tried to be considered," he said. "I'm lucky in that it's not the first brewery that I've built. I've been able to catch all the good bits of all the ones I've worked in over almost 25 years, from the very small to the big, and distill them into a bit of a showpiece."
And that showpiece constitutes a truly magnificent looking construction, fleshed out from the bones of a former function centre and not far away from the stunning Lake Walyungup (the inspiration for the brewery's branding).
"Having that experience down here, where it's a bit of a destination to come to, it really is a beautiful spot that really underpins what we do. Part of the brief was we wanted (people) to be sitting in a brewery and seeing things going on and actually being in the middle of it – I think that kind of theatre is so important. Not everyone can understand the brewing process. Just to see it going on around you, being where the action is, is really powerful. To see the sights and smell the smells, with hops boiling and the grain and whatnot, I think it's pretty amazing to be able to do that."
Outside of the brewhouse proper, which is open to the public on Fridays and weekends, Whitelakes is fortunate enough to boast further captive markets, so to speak, via John Gastev's craftily put together mini local pub empire.
"My business partners have four venues in their group," Sean explained. "Having that gives you a couple of things – one, geographically, they're all fairly close together, so that gives us a very strong local footprint.
"It also gives us an (instant) audience. Having pubs where you can have three or four beers on tap (at each venue), as opposed to one beer on tap, gives customers exposure to your range, and that obviously translates into volume. Building all that back into the business model, it really affords you (the opportunity) to build a bigger brewery than you normally would, if you've got the daring to.
"Our draught range is big and expansive for a reason, because when you come to the brewery you're able to try something different, and our own pubs have something unique available to them that can't be found anywhere else as well. It gives them a point of difference from any other hospitality venue in WA. Because of that we keep our full range discreet within our own venues and perhaps our top 10 wholesale customers, who also want to offer something that's exclusive."
Consistency and quality
With a career that kicked off last century, Sean's brewing brain not surprisingly harks back to a simpler time, when beers were devised to be enjoyed across an entire arvo or evening, poolside under a sizzling Summer sun or around your brother-in-law's beat up snooker table.
"I think there's a couple of things in that," he mused. "One is that beer is part of the (national) fabric – there's nothing more Australian than sitting around having a couple of beers with your mates.
"In terms of drinkability, there's a lot of beers that you'll try, and you can see what the brewer's trying to do – it's all very interesting – but do you want to have three, or four, or ten? I guess that's the question.
"We're searching for those beers that really have drinkability and flavour, amping up the flavour threshold but still making them repeatable in terms of consistency. Our beers need a bit more maturation and extended time, so while we've done more of a broad expanse that you can sample here at the brewery, I don't think all of those will ever be available, not continuously anyway, in packaged form.
"As we've really only been going full steam for 12 months, due to COVID and whatnot, in terms of packaged product we've (concentrated on) launching the beers that we're most proud of – the Dark Lager (4.8% ABV) and the Dingo Lager (4.5% ABV) of course, which is a joint venture with us and Dingo Brewing, and our Summer Ale (4.6% ABV).
"They're the beers that we think are the best – the most rounded or mature in terms of their development."
As well as their XPL and Wit, they've had significant recent success as well. At the Australian International Beer Awards in May the Summer Ale won gold and Dingo took home two silvers before Whitelakes snared 11 awards – including gold medals for the Summer Ale, XPL, Wit and Dingo – at the Perth Royal Beer Awards a month later. The XPL and Wit would go on to win trophies for being best in their class.
The aforementioned Dingo Lager is a prime example of being mature in terms of its development, where Sean was briefed by his collaborators/Dingo Brewing founders to "do a purely Australian lager made of all WA ingredients".
"Certainly having spent so much time making lagers for some of the bigger guys, I knew what to do," he said. "In some ways it's something that I've been striving to do for a long time, to make quality Australian lagers with flavour, with that hallmark of consistency and clarity that the bigger guys can achieve with much more expensive equipment.
"We really lent on that. Again, having a brewery that's in that size range, where consistency and quality can be focused on – the extra money spent on equipment delivers on that. By using the Dingo logo, which is part of WA history and not really ours to own, we're paying homage to its iconic stature and Whitelakes is honoured to be able to make a beer that befits the logo and its place in WA culture. And the feedback's been very positive. It's growing at a rapid rate. And I guess, you know, part of the Dingo story is really being about WA produce.
"It's great to get feedback from all the farmers who love the liquid, love the idea, and certainly love the concept of putting money back into their pockets here locally in Western Australia."
Perhaps the best way to get a grip on Whitelakes' subtle aspirational approach to beer is its recently launched Future Classics brand campaign, which the team conceived as a framework around which to produce beers that eventually achieve modern-day iconic status.
"We all sat down and it was a bit of navel gazing for us to try and say 'where are we going? What are we doing well? What do we want to be known for? Brewing is a way of life… but what's going to be our legacy?'.
"It's about searching for that beer that becomes part of the vernacular, searching for that unicorn you can share with the whole state (or country) – something you can be proud of because it's at every barbecue and in every fridge.
"So, it's about the journey to try and find that 'future classic' of a beer. With the range of styles that we do so well, there's probably one in there – we just need to get it in front of enough people to find that out."
Whitelakes Brewing is at 1441 Mandurah Road, Baldivis WA 6171. Their Brewhouse is currently open Fridays from 4pm and Saturdays and Sundays from 11am (September to May only) while the Whitelakes Tavern is open Wednesdays to Sundays from 11am.