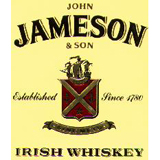 New research from Roy Morgan Research has shown that there's been a surge in whisky consumption in Australia – and alongside the leap in popularity, there's been a massive shift in market share among the major players.
First, a look at consumption – and the research states that Australians now drink almost 19 million glasses of whisky in an average four-week period, up by about 3 million glasses compared to 2009. The average consumption rate per drinker sits at 10 glasses per person in that period.
When the survey was conducted in 2009, it was the older crowd (over 65s) who were most likely to be whisky drinkers. However, the latest survey points to a surge in whisky popularity among 25-34 year olds,with 13% responding that they enjoyed a whisky regularly, followed closely by the 18-24 year old group at 11.9%.
In terms of market share, the 'old favourites' are all still healthily represented, with Johnnie Walker Red dominating with 22% of the market stitched up, followed by Johnnie Walker Black, Chivas Regal and Jameson Irish taking the next three spots with about 10% of market share each. Those three have overtaken former favourites Grant's, Black Douglas and Ballantine in the past five years.
However, when the market share analysis is limited just to the major growth market of 25-34 year olds, Jameson shoots to the top of the list with 22% of market share, swapping places with Johnnie Walker Red, which dropped to 13%.