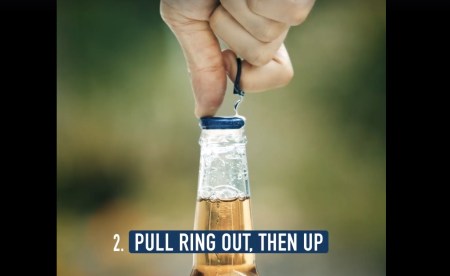 Carlton & United breweries has reversed on its decision to switch to ring pulls on its stubbies of Carlton Dry, and from March, will be going back to twist tops.
In October last year, CUB made the switch to ring pulls to widespread condemnation on social media, where many also noticed that the bottle size had been reduced from 355ml to 330ml, with no change in price.
In a statement released on Monday, the brewery said it made the decision to switch to ring pulls because "we thought this would make Australia's most uncomplicated beer even simpler" but admitted "we were wrong".
"We've listened to our consumers and it's clear they prefer opening their beers the more traditional way. So we're going back to twist tops. It wasn't broken and we shouldn't have tried to fix it.
"We are sorry to our loyal Carlton Dry drinkers. Of all the brands to overcomplicate things, it should never have been us. We hope this is a step towards consumers enjoying opening our beer again."
Addressing the reduction in bottle size, CUB said: "At the time we changed to ring pulls, Carlton Dry bottles were also reduced from 355ml to 330ml so we could avoid increasing the price – keeping it as one of the most affordable beers on the market.
"To keep our prices unchanged on the Carlton Dry stubbies we're not passing on any of our increases in production costs for a 12-month period and we won't pass on the Government's February increase in beer tax. This will help keep Carlton Dry prices as low as possible."
A more recent post on Carlton Dry's Facebook page announcing the reversal to twist tops has received 28,000 likes, 33,000 comments and over 8000 shares at the time of publishing.
Beyond the ring pulls, it's been an interesting week for CUB, with the brewery also facing backlash from retailers after it was revealed on TheShout that it has been selling direct to consumers – as part of a "trial" conducted by ZX Ventures on the auction and e-commerce website eBay.