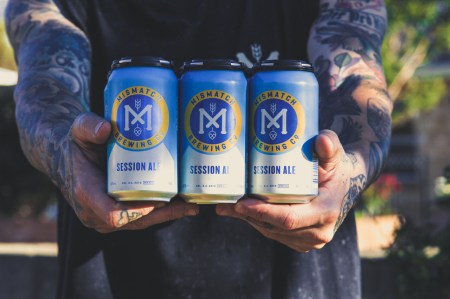 Craft brewers and drinkers are coming around to the benefits of a beer that you can continue drinking. Session beers that eschew the high ABVs without losing the great flavours are the latest challenge that craft brewers are getting excited about, discovers Luke Robertson in our Summer issue.
A lot of the excitement around craft beer is in the big, the high strength, and the unusual. Which is a lot of fun, admittedly, but when it comes to a long afternoon around a barbeque, or a Sunday lunch with friends, you don't necessarily want a high ABV, flavour-packed experience. That's where the idea of a 'session beer' comes in: beer designed to still give you a big whack of flavour sans the booze. The first question we have to ask, however, is: what is a session beer?
Simeon Bonetti, head brewer at Newstead Brewing Co in Brisbane, sums it up by saying that for him, session beers are quite simply beers that you can have a few of. "Session beers aren't convoluted they are just a way to have your regular occasion with gusto," he says.
Outside of the craft beer world, they have traditionally been categorised as 'mid strength' beers in Australia, however some brewers have found that the term has connotations of the big brewery industrial lagers. Ben Kraus, founder of Bridge Road Brewery in Beechworth, says he is conflicted over the term 'session', and his Little Bling IPA carries either the 'mid strength' or 'session IPA' tag, for better or worse.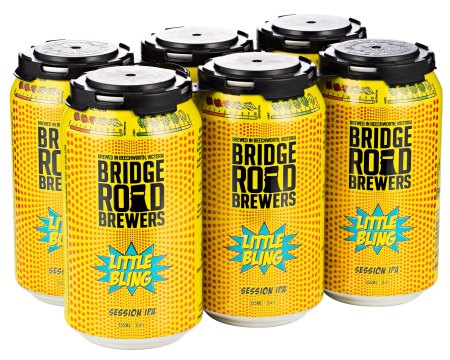 "I didn't want to call it session to begin with, because I think it really is a mid strength beer; it's not really an IPA because of the ABV," he says. When it came to the beer reps selling it to bars and restaurants it was soon apparent that mid strength may not be the best term. "When they mentioned it was labelled as mid strength, people were less into it because 'mid strength' is a bit of a dirty word." Kraus adds that the term has become a bit convoluted in the marketplace and he's still unsure if 'session' means "light in flavour" or "light in alcohol."
"It's hard to have clarity when the word 'session' is used across multiple platforms that it becomes a word that doesn't really mean much in the end," he says. "If you get a really good IPA, it might be sessionable because you want to keep drinking it."
Bonetti says for him the term 'session' beer is pretty self-explanatory. "I find it pretty straightforward: I want to make a session out of it." He adds that doesn't mean the beer can't be flavourful and interesting. "I don't think session denotes that it's too care free, or not challenging."
A BREWING SESSION
In September, Balter Brewing released its Captain Sensible: A 3.5% ale using the American pale ale style as a point of reference. Brewer Scott Hargrave says for him the "challenge is to make a beer that just tastes like a great beer and not made simply for the fact that it's just reduced alcohol." He describes how difficult brewing lower strength beer can be:
"It's like when you go to the beach and the tides going back out and all the rocks are exposed. Quite often, if you're a bit clumsy with your hops and a lower alcohol beer, you don't get the sandy beach, you get all the exposed rocks. As the hop character itself seems to fade you're left with lower body and higher bitterness and that's when it gets jarring and harsh."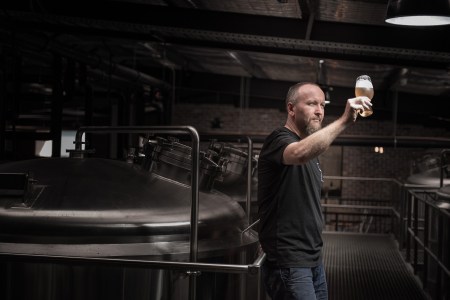 Captain Sensible uses English ale malt for a base, rather than Australian malt like Balter's other beers. Hargreaves says due to the high fermentability in Australian malts, if he used local malt he would be left with a thinner beer. It's also latehopped similarly to Balter's flagship XPA, and making it was a process filled with trial and error for Hargrave. He finds the late hop additions add a "structure" to the overall beer.
"I made a whole bunch of iterations of Captain Sensible and at one point I was being too sensible in just trying to have a mid strength beer that was trying to cover everything," he recalls. "It wasn't until I went 'you know what, fuck it, we make hoppy beers and I'm just going to make a nice bright, clean vibrant little beer that's just under 4%. The minute I did that, and dry hopped at a similar rate to XPA, I knew that would get it to where it needed to be."
At Ballistic Beer Co, its 3.5% Pilot Light is subtitled 'Table Beer', as a nod to European table beer traditions, where low strength beer is historically shared over a meal. Like Balter, it relies on a lot of late hop additions to help build complexity. Head brewer Lachy Crothers says the combination of low alcohol and Amarillo and Cascade hops has proven surprising and says: "It's throwing more grapefruit and lychee characters that typically I wouldn't expect from those hops."
Newstead's 3 Quarter Time session ale also benefits from the oil content imparted by hops late in the process, along with a bit of wheat to add carbohydrates. "We used a bunch of wheat in there to give a bit of carbohydrate content to extend the flavour a little bit," says Bonetti. "All of the hops in there have quite a high oil content to give sort of a rounded flavour and aroma impact."
Read the full article in the Summer Issue of Beer & Brewer. To subscribe, click here.