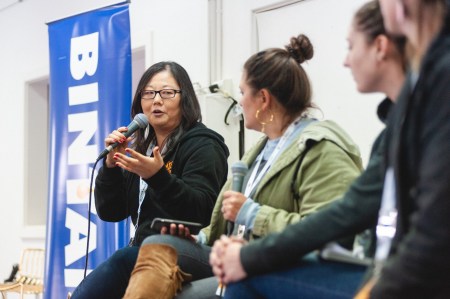 The WA Beer and Brewing Conference is returning on Friday 11 June to deliver West Australians a dedicated day of beer education and networking.
Presented by the WA Brewers Association and their trade partners Bintani and Cryer Malt, the conference is being held at Claremont Showgrounds and will include a line-up of technical brewing workshops, sales and marketing seminars, and panel discussions. Tickets are on sale now.
Originally named the Brewers Conference for the inaugural event in 2019 before taking a hiatus last year due to the pandemic, the name change to the WA Beer and Brewing Conference for its 2021 return is indicative of how this year's event is aiming to attract the many suppliers, customers, venues and breweries that make up the West Australian beer industry.
WA Brewers Association President Andy Scade said this year's conference is for anyone already involved, or wanting to be involved in the craft beer industry.
"We've intentionally designed the program to appeal to everyone from amateur brewers or start ups to major breweries wanting to think a little differently, to those in the retail area like bottle shops and bars who might want to learn more about craft beer," Andy said.
"We've got industry leaders with a wealth of knowledge sharing technical and brewery expertise, along with industry creatives who can talk to hospitality, marketing and branding, as well as tasting and sensory sessions for those wanting to delve a little deeper into beer flavours and training."
The day will also include a trade expo and dedicated discussions, giving attendees the opportunity to hear from local, national and international suppliers to the brewing industry.
Program highlights include:
Brewery start-up panel discussion
Dealing with product recall issues
Brewery troubleshooting
Beer sensory and tasting sessions
Creating hospitality experiences
Introduction to manufacturing best practice
How to run successful brewery installations and expansions
Climate change and its impact on the industry
Buy tickets to the WA Beer and Brewing Conference HERE.
This is an edited version of a media release distributed by the WA Brewers Association.