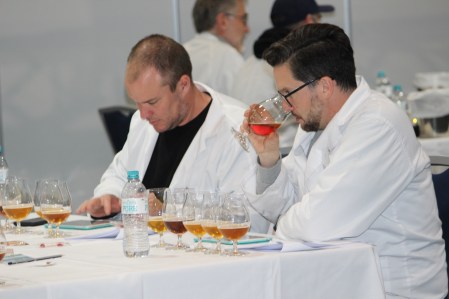 The Royal Agricultural Society of NSW is calling on Australian producers to benchmark their products and strive for perfection at the 2021 Sydney Royal Beer and Cider Show, with entries to the competition now open.
The show, which will see some of Australia's best brews go head-to-head on Tuesday 20 July, aims to benchmark local products to help drive the Australian industry forward and provide invaluable industry feedback to producers.
Sydney Royal Beer and Cider chair Sam Füss is encouraging producers to enter and help lead the way in Australian beer, cider and perry production.
"The real value of entering the Sydney Royal, or any show, is shared industry knowledge," Sam said, who is also Philter Brewing's co-owner and head brewer.
"While the competition awards the 'best of the best' in Australia, the overall focus of the Sydney Royal is to support producers in fine-tuning their products. Whether it is discovering an upcoming trend or highlighting key changes that could take a beer to the next level; the show is all about industry improvement and product benchmarking."
Sam and her team of judges will begin their search for Australia's finest beer, cider and perry this July, with champions announced at the Sydney Royal Grape, Grain, and Graze festival on Saturday 7 August.
Entries for the 2021 Sydney Royal Beer and Cider Show are now open and close Wednesday 2 June.
For further information or to enter, visit the Royal Agricultural Society of NSW website.
This is an edited version of a media release distributed by the RASNSW.