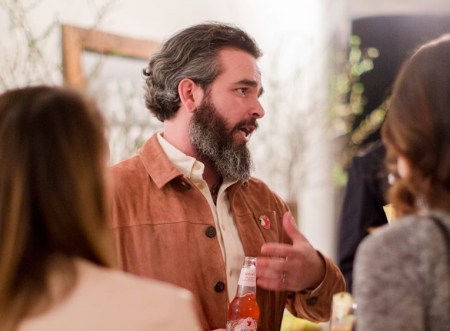 Ryan Burk, head cider maker at Angry Orchard in the USA, will be the keynote speaker at AusCider 2020 to be held in the Perth Hills in June.
Burk will talk about his involvement in the growth of Angry Orchard, which is based in Walden, New York, and his role on the board of the United States Association of Cider Makers.
He will also speak about the innovations in the US cider market and how they can impact cider production.
"Anyone who has listened to Ryan speak will know his passion for the cider industry and product quality and integrity is second-to-none," says Sam Reid, president of Cider Australia.

"His experience in scaling up and the lessons he can share will really benefit delegates and perhaps provide a catalyst for them to go forward with more effective business plans.

"At the end of the day, Cider Australia wants to see all cider makers in Australia succeed and helping them access expertise such as Ryan, as well as all the other speakers and researchers at the conference, is integral to that objective."
AusCider 2020 will be held in the Perth Hills from 3-6 June.