The Sunshine Coast has been at the forefront of Queensland's craft beer boom, with 14 breweries appearing in the area where once there were none. In our final Regional Breweries Series of 2019, Beer & Brewer found out what life is like on the Sunshine Coast.
The past few years have seen Queensland accelerate its craft beer obsession as it seeks to catch up with its fellows further south and west. Consequently, Queensland has seen greater growth in new breweries than other states and its brewers have fought for and are now receiving support from the state government.
While Brisbane has, as state capital, clearly been one of the principal drivers of craft beer in Queensland, a trip further up the coast also provides the regional brewery enthusiast with a cornucopia of great brews to try.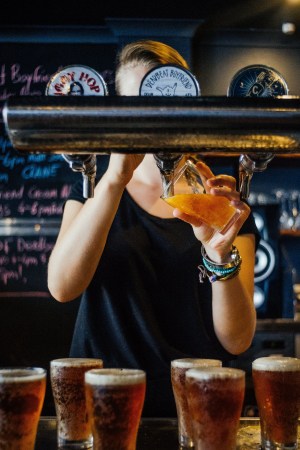 Our final Regional Brewery Series of 2019 visits the Sunshine Coast and its fantastic collection of brewpubs and breweries. Craft beer might not have taken over here as early as in Melbourne or Sydney, but the Sunshine Coast has nevertheless been a longstanding supporter of independent brewing and is now reaping the benefits.
"On a per capita basis we probably have more breweries on the coast than in Melbourne, Brisbane and Sydney – which is a challenge but also an opportunity to really drive education and market growth around the benefits of local, independent beer," says Simon Michelangeli, who founded Glass House Brewery with Paul Sanders nine months ago. "The growth in breweries across SE Queensland has meant major suppliers have set up local distribution, which has made access to raw materials, packaging and other supplies quite straightforward."
Brewing in the sun
As you would expect, the Sunshine Coast gets a fair amount of solar rays and breweries like Your Mates Brewing intend to make the most of this as they attempt to reduce their carbon footprint and look after their home on the beach.
"We would love to see Your Mates grow with the Sunshine Coast in a sustainable way," says Christen McGarry, production manager and director of Your Mates Brewing. "We want to make sure our impact on the environment is as low as possible; we are about to throw some solar panels on our roof and have plans for a community garden out the front of the brewery.
"We are also actively engaged in going out and cleaning our local beaches so they can be enjoyed in pristine condition for years to come."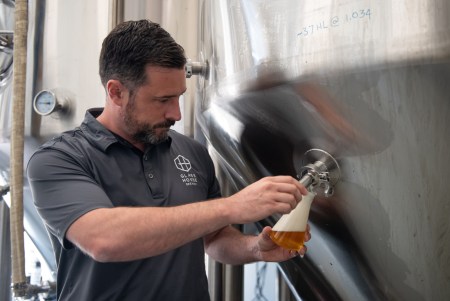 Life's a Beach
Australia's global reputation is largely focused around its beaches and it's no surprise to anyone that the Sunshine Coast has a strong beach culture. As such, one might expect that the tastes in beer here would err towards the lighter – both in colour and in ABV.
Heads of Noosa Brewery, for example, prides itself on its range of award-winning lagers.
"It's been a long journey, going on a decade since we decided to chase the dream," says Craig Masterton, who founded Heads of Noosa with his brother Lance this year. "What drew us to the industry was the great culture that came with it, its exciting growth and of course a love of beer. We are particularly passionate about brewing great lagers and felt there was an opportunity to do something a little unique in the indie beer scene."
Read the full article in the Summer issue of Beer & Brewer. To subscribe, click here.