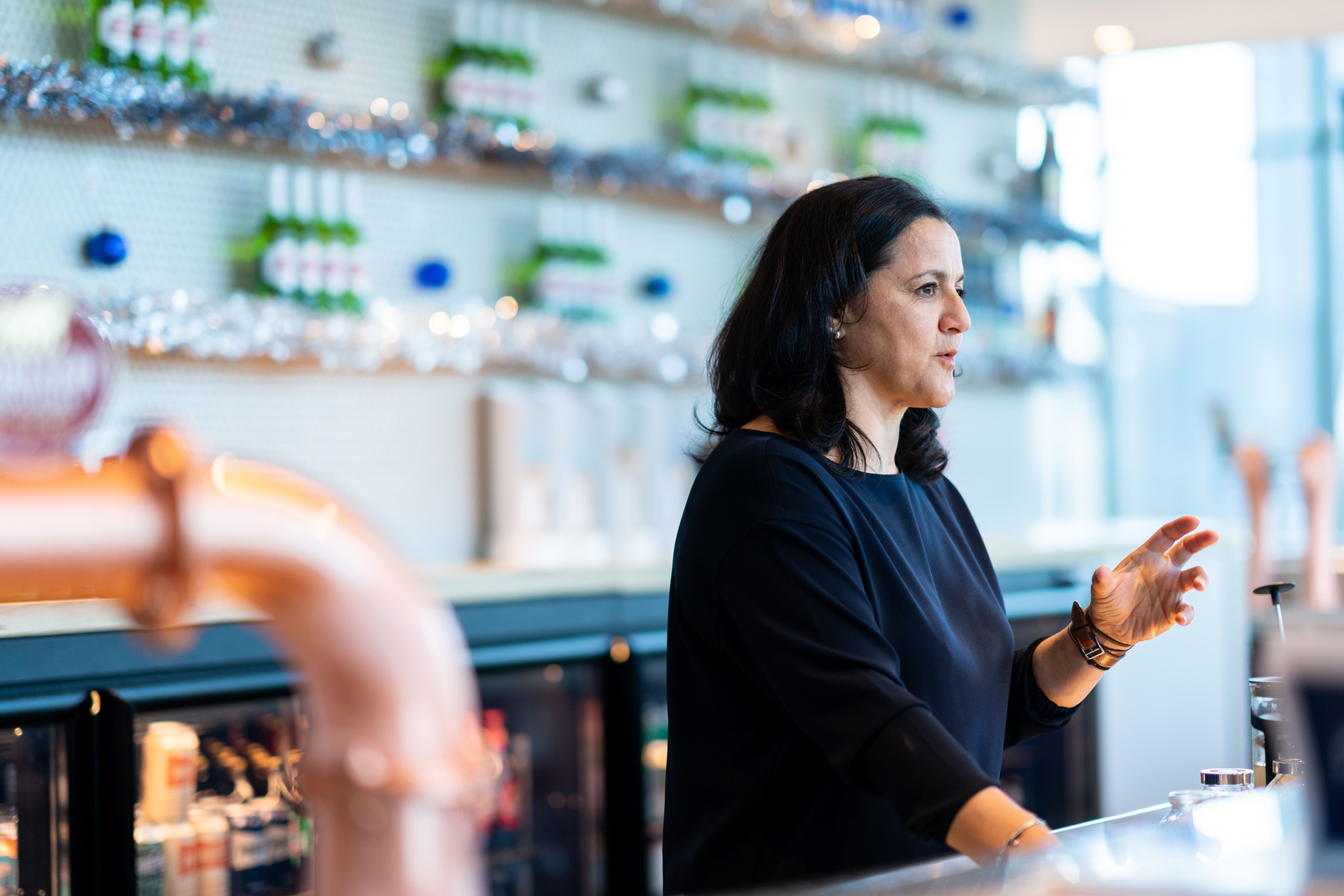 Tickets for the inaugural Bloody Big Drinks Summit (BBDS) are now on sale, with the Bloody Big Discount giving you an all-access pass for just $99.
The BBDS is a new online event that will feature more than 40 industry experts from around the world, and is a 'must-not-miss' event for anyone working in the drinks industry. Speakers specific to the beer and brewing industry include sensory expert Tina Panoutsos (pictured), master brewer, author and educator Neal Cameron and craft maltster Stuart Whytcross.
The summit will feature a mix of keynote presentations, interviews and panel discussions offering business advice, marketing tips and the latest information about making beer, wine and spirits.
Tickets are available now for $99, and will go to the full price of $197 from Monday, 4 October.
As the BBDS is a virtual event there is no threat of this being cancelled or postponed, you can safely watch all the content on desktop, laptop, tablet or smart phone. The Summit's content is 'on demand', so your all-access pass will allow you to view it whenever you want and revisit sessions again and again – for up to 12 months.
The Bloody Big Discount gets you an all-access pass to the Summit, enabling you to view every piece of recorded content – hours and hours of essential insights, research findings and practical advice.
Presenters include:
Stephen Wilson of Strikeforce – Optimising NPD and launches
Neal Cameron from Brewtique – Start your own brewery
Matthew Michalewicz from Complexica – How AI is shaping the future of retail
Tony Ibbotson from The Creative Method – The fundamental design rules of drinks packaging (and when to break them)
Richard Siddle of The Buyer (UK) – The UK wine market: opportunities and challenges
Tim Philips-Johansson from Diageo – Democratising Scotch
Tina Panoutsos from CUB – Common beer faults and how to fix them
Stuart Gregor from Four Pillars – How to go from an idea to a global gin powerhouse
Natalie Grace from Perfectly Rieslingable – What Aussie winemakers can learn from NZ winemakers
Stuart Whytcross from Voyager Craft Malt – The Malt Renaissance
Jason Williams from Proof & Company – The 20 Pillar approach to creating a world-class bar
Ben Leggett from Elemental Distillers – Gin Distillation for Geeks
Peter Peck from LSA WA – How to get your product in an indie liquor store
David Shukri of Shopper Intelligence – Sparkling wine insights ahead of summer
Candice Jansen van Rensburg – The role of the water sommelier
Claire Stevens from Crunchy Social – Building an engaging social media campaign
John Musca from JLL – Trends in the pub property market
Dave Chaffey from Third Aurora – AR and drinks packaging
Plus many more
A full schedule will be published soon.