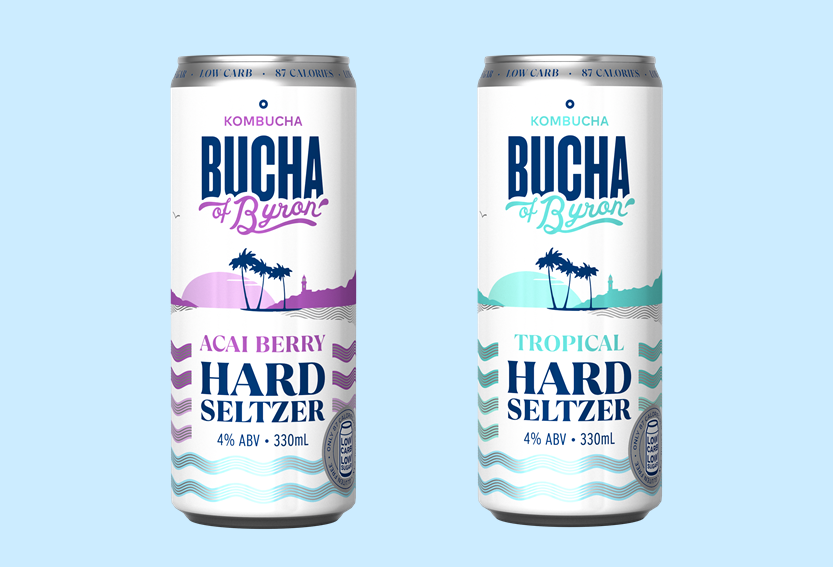 In a combination of two of the newest trends in beverages in Australia, Bucha of Byron has released a range of kombucha-hard seltzer hybrids in what they're calling a world first.
Bucha of Byron, who are (pending ACCC approvals) now owned by Lion as they are part of the Fermentum family of brands that were recently purchased by the Kirin-owned brewery, have added two kombucha-hard seltzer flavours – Acai Berry and Tropical. The gluten free hybrids, which combine a hard seltzer base and a "splash" of kombucha, are 4.0% ABV, or equivalent to one standard drink, and have 87 calories. They're being sold in select bottle shops and pubs as well as nationally with Dan Murphy's, BWS and First Choice.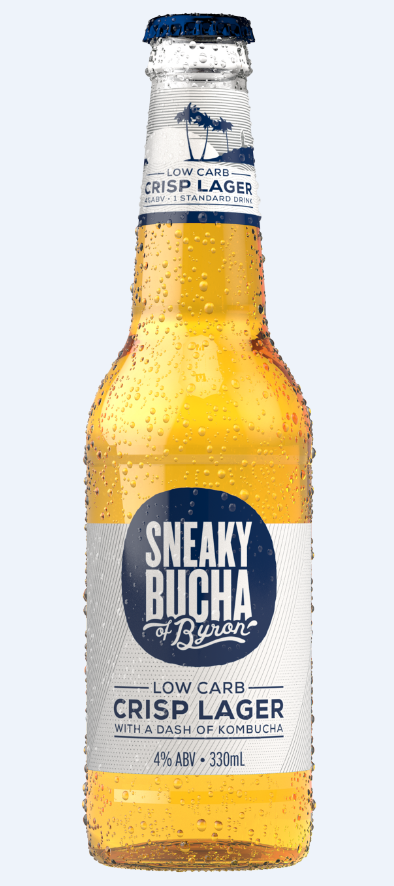 "The seltzer market has grown quickly and it's exciting to see this interest in healthier beverage options, but we also wanted to make sure that what you're drinking still tastes great," co-founder Paul Tansley said. "People already know and expect seltzers to be low sugar and low carb, they're buying into the category for that reason, but you still want to enjoy it. The secret to our hard seltzers is a splash of our kombucha that really brings to life the fresh Tropical and Acai flavours."
Founded in 2016 by Tansley, Cam Macfarlane and James Mackinnon, the Bucha of Byron's core business is selling their range of non-alcoholic kombuchas. In 2019, they added to their repertoire with the launch of the Dirty Bucha range of kombucha and spirit alcoholic hybrids. Then late last year they enjoyed another "world first" with the release of their Sneaky Bucha range of kombucha and beer hybrids in cans – which featured a Lager, an XPA and a Summer Ale. To coincide with the launch of the hard seltzers they've released the Lager in a clear glass bottle. It's available at Dan Murphy's, BWS, Liquorland, and First Choice.
.