The celebration of what goes on outside the tin rather than inside it is back for a second year with submissions now open for the 2021 GABS Can Design Awards. They close this Sunday (September 26).
Brought to you by the same people that deliver the feted GABS Craft Beer & Cider Festivals and GABS Hottest 100 Aussie Craft Beers poll, the awards shine a spotlight on the importance and skill of beer can design. Last year's inaugural event attracted over 120 submissions from Australian breweries with Adelaide's Little Bang Brewing, and designer Matt O'Connor, winning the overall title with their Face Inverter Citrus Super Sour label. Second place went to Melbourne's Moon Dog Brewery and designer Loren Tanis for their The Future Is Bright Solar Powered IPA. Third prize was awarded to Melbourne's Fixation Brewing Co and designer Jase Harper for their You're On Mute West Coast Double IPA.
This year breweries are invited to submit just one beer can design for consideration. It's completely free to enter and the only rule is that the entry must be a beer released after 17 July 2020 and have been available for the public to purchase. The top 10 designs will be selected in a people's choice vote and then adjudicated by a panel of industry experts.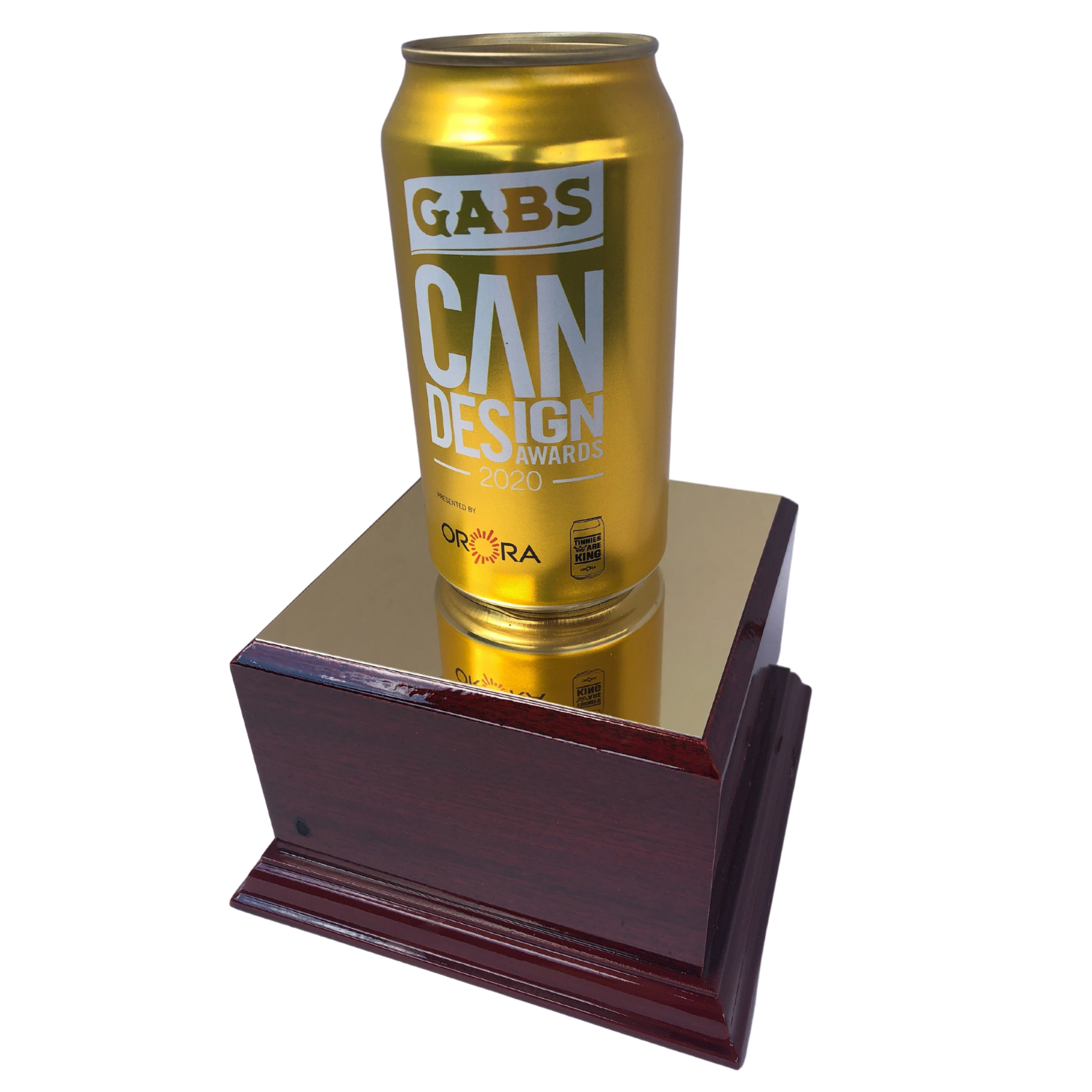 Submissions close on September 26, People's Choice voting runs from October 1 – 10 and judging is held from October 12 – 17 ahead of winners being announced on October 22.
The brewery behind the winning design will receive a set of printing plates from the awards presenting partner, Orora, valued at $3,000 with an additional $5,000 worth of prizes from Opal Specialty Packaging shared amongst the Top 10.
For the first time GABS will also reward the designer behind the winning can with $1,000 in cash and a 12 month business directory subscription from Brews News.
GABS Festival managing director Mike Bray said: "This is a great opportunity to get your brand out in front of thousands of beer enthusiasts, increase your marketing coverage and help expose the awesome world of craft beer to those who appreciate great design and street art".
Ahead of last year's winners being announced we caught up with designer Clint Weaver to find out, among other things, what the awards mean for his industry. You can read that interview here, while craft beer branding specialist Jessie Jungalwalla, whose company Craft Instinct had two designs make the top 10 in last year's awards, wrote this piece for us about the value of placing greater importance on labelling in the craft industry.