12 April 2011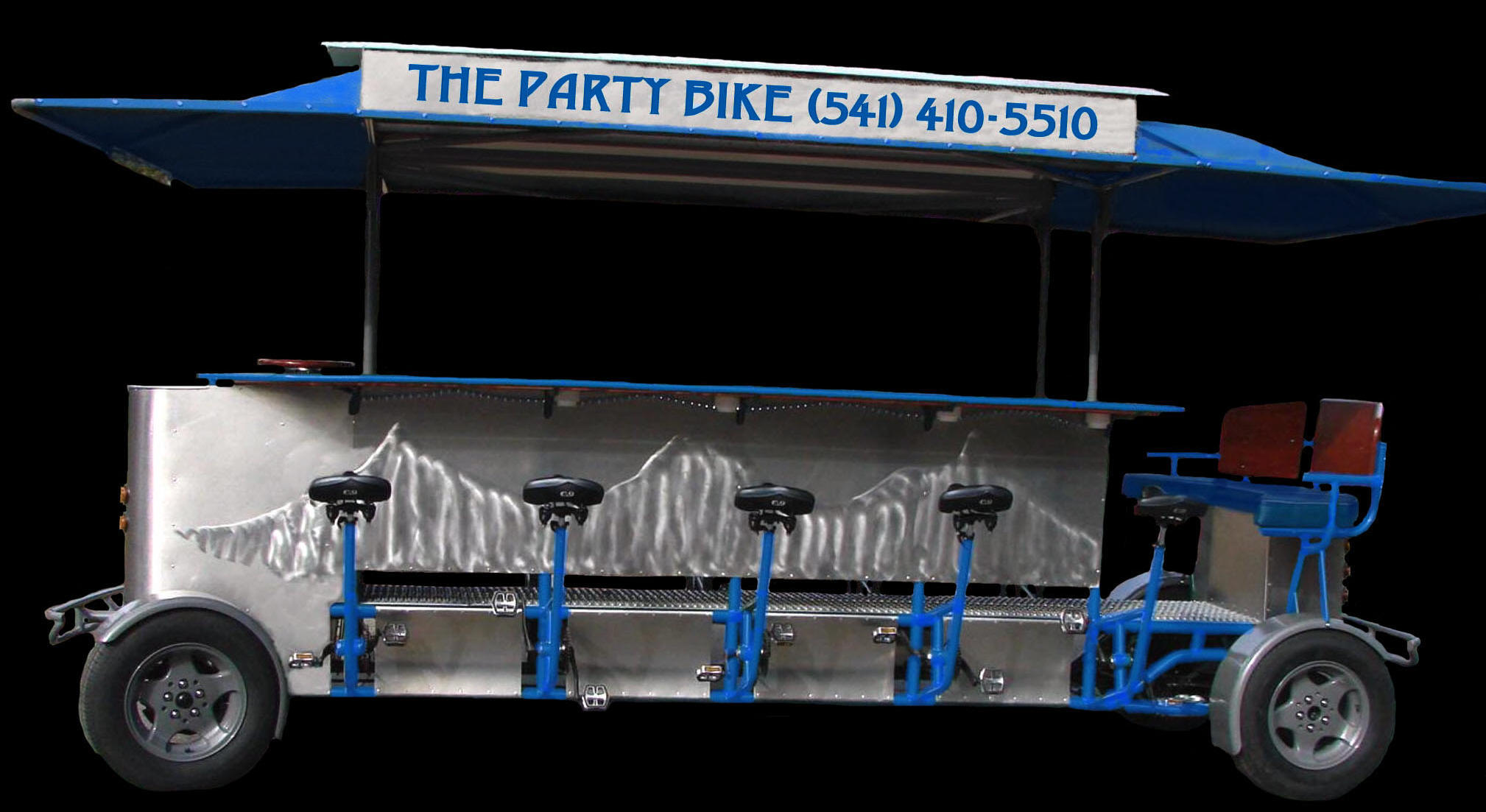 Similar to the bikes seen in Europe, Atek Customs is manufacturing "The Party Bike" for the US market. It would be great to see this type of thing operating inAustralasian beerdestinations or in various social settings.
Sold as a completed unit by Atek Customs, the Party Bike is a multi-passenger bicycle that doubles as a pub. Driven by a safe and sober employee driver, the Party Bike is powered as ten dedicated peddlers provide the forward motion. Three extra seats are provided in the rear for those who prefer to simply enjoy the ride, while a bar tender or two dispenses drinks and smiles up the center aisle. Completely legal, safe and revolutionary, the Party Bike serves up fun for all who participate. More info at www.thepartybike.com.
There are a multitude of uses for the Party Bike for social gatherings, parties, tourism or business events. Instead of wasting money on expensive conventional advertising, a custom built Party Bike can be tailored to inform and educate while still providing priceless entertainment. The Party Bike is not limited to amusing only the drinking crowd. The Party Bike can be entertaining while being run dry, serving soda or other non-alcoholic refreshments.
The Party Bike is designed and built by Atek Customs in Bend, Oregon, and can be shipped anywhere in the U.S. Customised to the buyer's specific needs, the Party Bike has virtually infinite add-on options. The standard bike comes equipped with an ice compartment large enough to hold a keg of beer or several cases of soda pop, upper cabinetry long enough to store each rider's personal belongings, mood lighting and refreshing water on tap. The Party Bike is completely street legal and fits within road size requirements.
A smaller version, known as the Mini Bar Bike is also offered. This rolling tricycle has three pedalers down each side with a driver in the rear. It comes standard with a headlight, tail lights and rope lighting. This intimate Mini Bar Bike is ideal for golf courses and resorts, as well as small gatherings. The Mini Bar Bike is dynamic and versatile, rentable for corporate meetings one day and family outings the next. It retains all the luxuries of the Party Bike with convenient ice compartment and storage, yet is compact and easily stored when not in use.