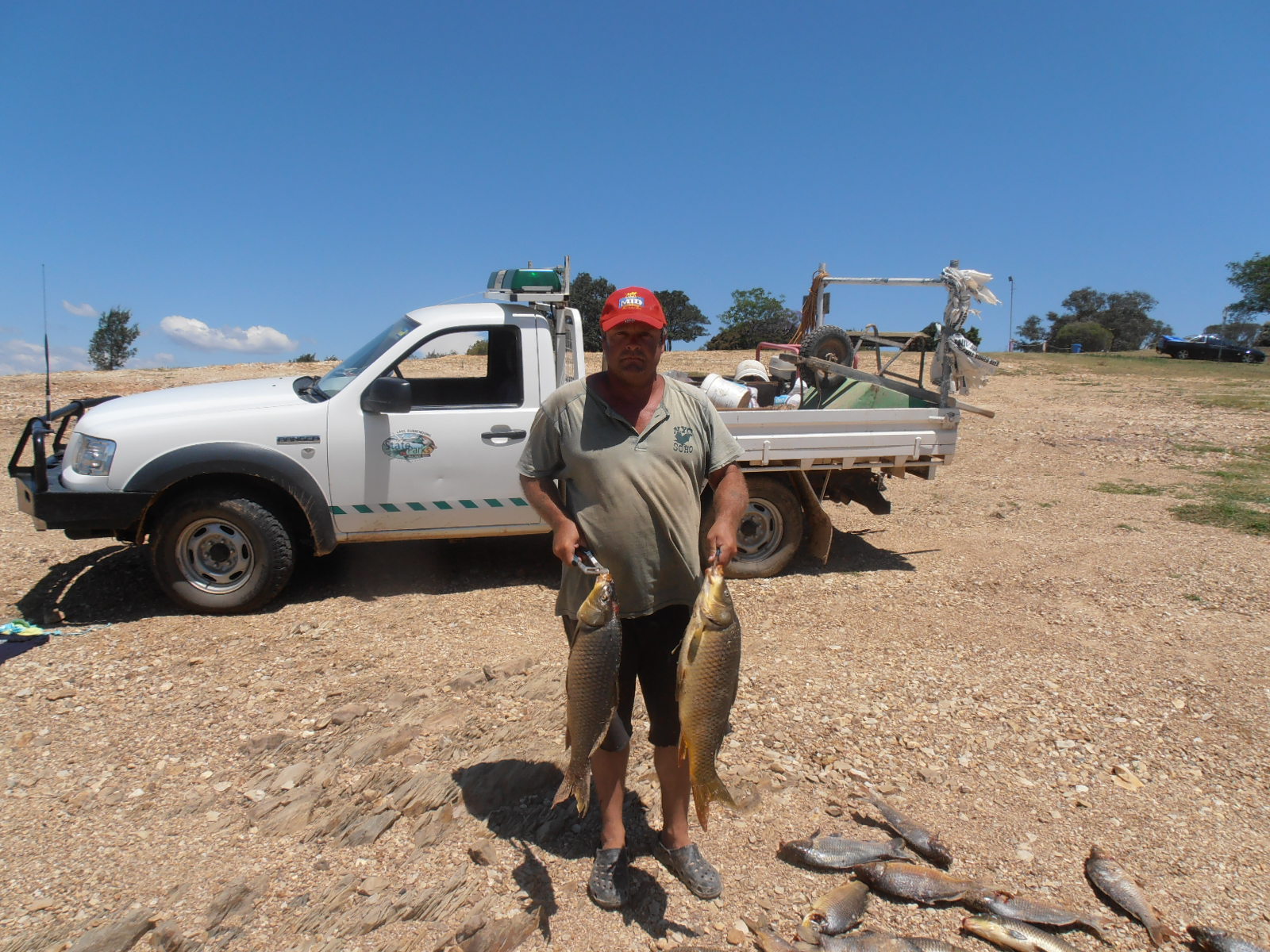 The carp muster continues at the Burrendong Dam as the search for the so-called Duke of Burrendong heats up. And with the prize currently standing at $13,200 – and set to rise – fishermen from across Central West New South Wales have been flocking to the revered waterway.
Ongoing since November 3, the Carlton Mid-run competition is offering a $1 discount token for every carp caught and registered that can be put toward punters' next Carlton Mid carton or block purchase. So far registered carp numbers have climbed to 750.
But to win the jackpot, fishermen must catch a specially tagged carp known as The Duke of Burrendong – the bounty on which continues to rise every week that it remains uncaught.
And in line with their new environmental credentials, Carlton Mid are pledging to return a native fish to the waterway – wiped out by the invading, non-native carp population – for every block or carton purchased at participating bottleshops. Or, if punters are pub drinkers, for every third schooner of Carlton Mid sold will also fund a native fish into Burrendong Dam.
And with a target of introducing 25,000 native fish into the dam, they're going to need some help – the count currently sits on a, still impressive, 5087 native fish – if they are going to reach their target before the muster's end on Australia Day.
According to Cameron Westaway, Senior Fisheries Manager, Inland for NSW Department of Primary Industries, the repopulation of native fish stocks is vital for the health of the dam. "Waterways across the state and Australia have a growing number of carp which compete with our native fish stocks and impact on water quality," he says. "Initiatives like Carlton Mid's Carp Muster help raise critical awareness of the issue and are a great way to get the local community actively involved with solving the problem."