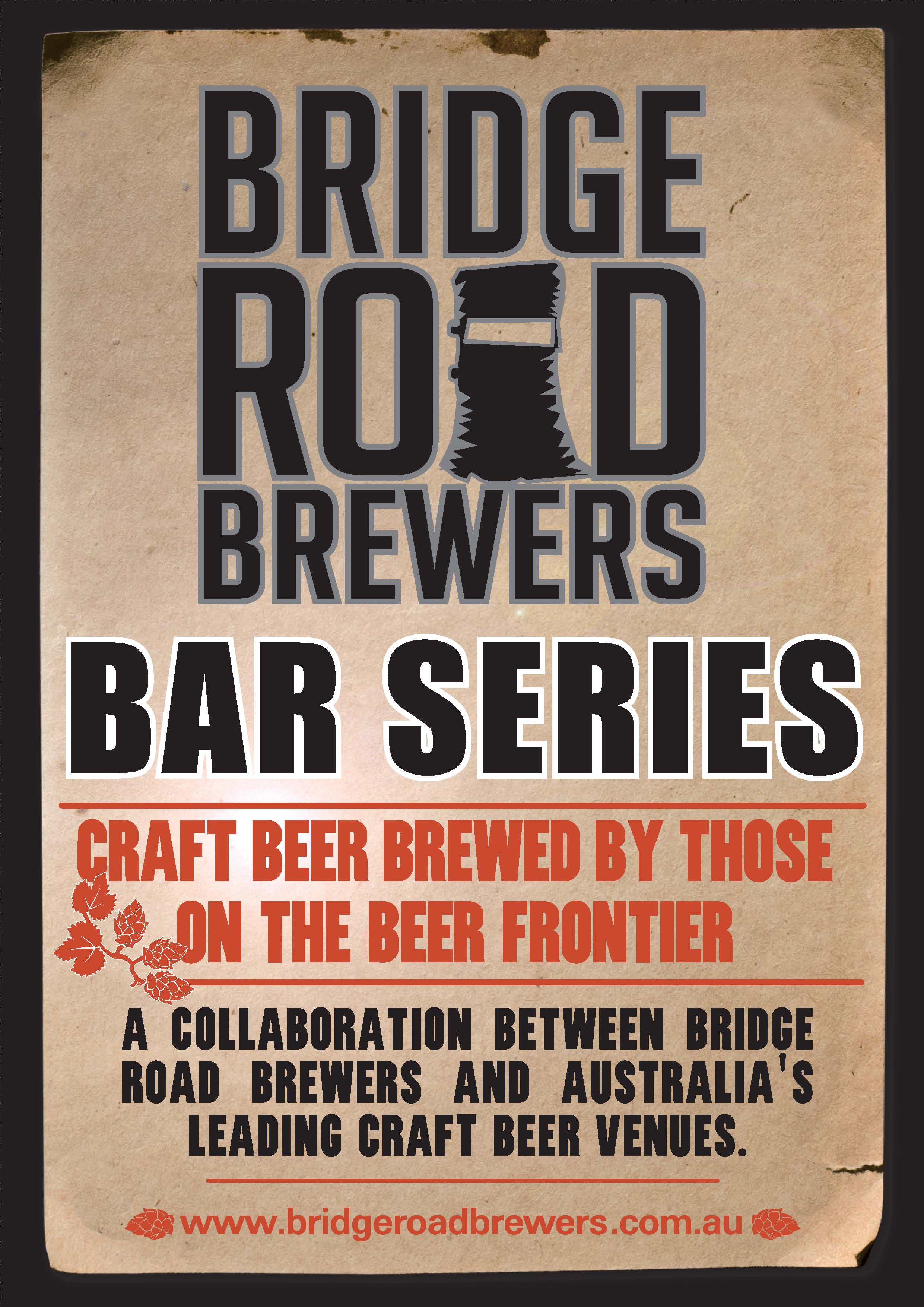 Flying under the radar, Bridge Road Brewers has been slaving away at its collaboration series with Australia's top beer venues – The Bar Series – and it's proving to be very successful.
In the series, each participating venue was invited to design a beer that reflected the venue and its patrons, before the venue staff were invited to experience, firsthand, the creation of their masterpiece.
The brewery recently launched its seventh collaboration brew – and incidentally its first sour beer – dedicated to Beer & Brewer-award winning venue The Wheatsheaf Hotel.
Each beer is on sale in the venue it is dedicated to as well as being available in limited quantities elsewhere.
Previous collaborations have included: Josie Bones which created Revolution Australian Pilsner; Beer Deluxe invented Red Star Red Rye Saison; the Norfolk Hotel made Cecil Red IPA; Scratch Bar brewed The Scrotch Scotch Whisky Oak-Chipped Imperial Scotch Ale; Archive whipped up the Tennessee Stud American Oak-Aged-Jack-Daniels-Infused American Brown Ale); and The Local Taphouse's two locations co created 13 Hours On A Bus Black India Saison.