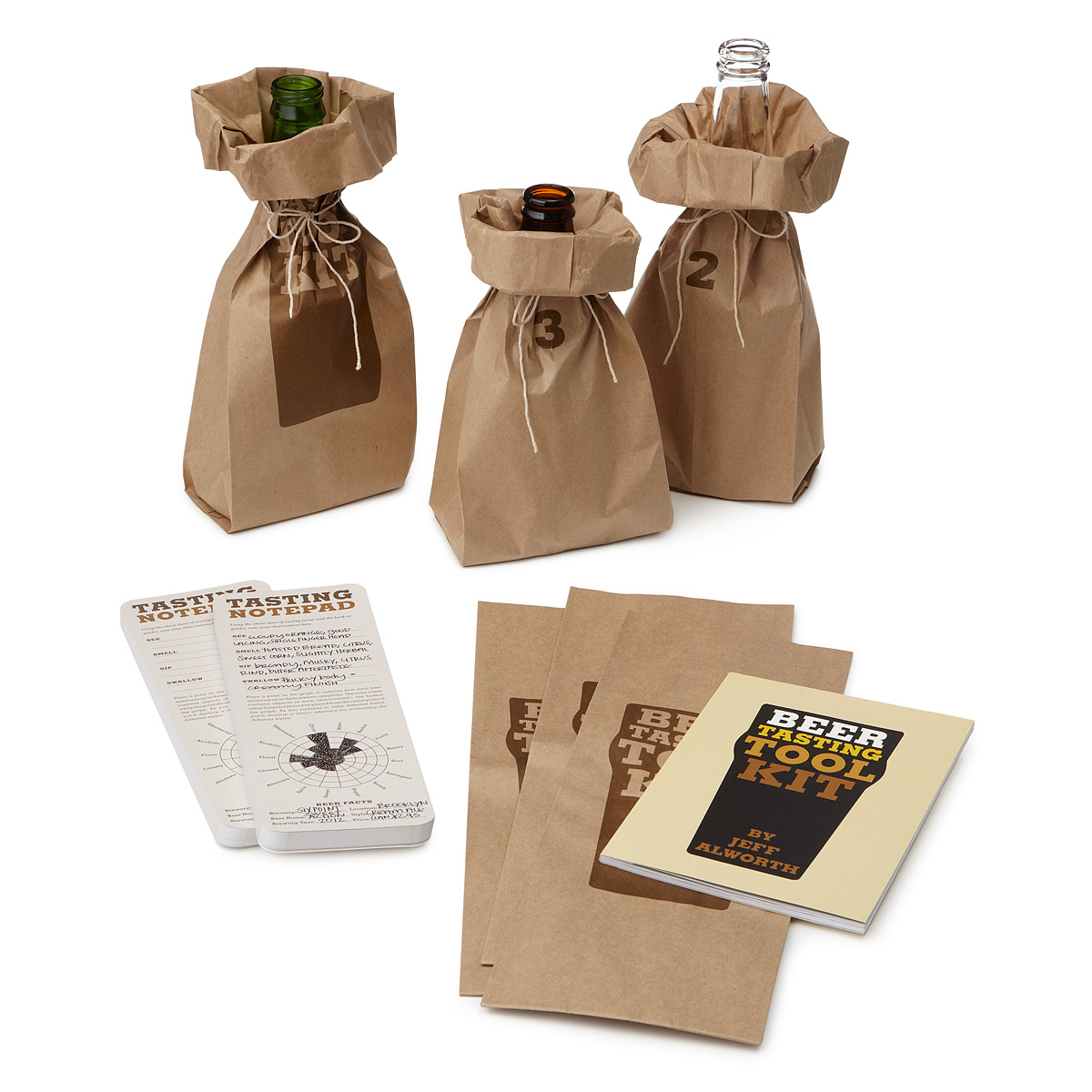 Uncommon Goods brings you a kit with everything you need to know about holding your own beer tasting in the comfort of your own home: The Beer Tasting Tool Kit.
We've spotted these in a few places around Sydney, otherwise the internet will be your saviour.
We loved their explanation so read on to learn more:
"There are two types of beer drinkers in this world: those who
believe they know everything they need to know about beer, and those who
believe they'll never know enough.
If you find yourself in the latter
group, this kit will help you on your way to discovering the nuances of
artisan beers, from lagers and ales to porters and stouts. Tasting
profiles from the 48-page booklet break beers down into style categories
and include information on each variety's background, flavors, aromas,
and unique character.
Brew up a good time by hosting blind taste tests with a few astute snack
pairings and a group of your fellow budding connoisseurs. Cover up to
18 bottles, cans or pints with the paper sleeves and record tasting
notes in the 4 tasting notepads.
When you arm yourselves with the book's
quick-reference guide and lexicon, you'll be able to detect and
describe every draught's subtlest notes–discern pints rich with smoky,
astringent, tart and toffee flavors, to sips with a sharp, metal or
skunky smack.
For anyone harboring an avid interested in this centuries
old beverage, this kit will have you tasting and evaluating everything
from abbey ales to wheat beers like the brewers who made them.
Written
by beer blogger and Portland native Jeff Alworth."
Set includes: 4 tasting notepads, 18 paper blind-tasting sleeves, 3 fold beer cheat sheets.
Check out the testing of the Beer Tasting Tool Kit on the Uncommon Goods blog.