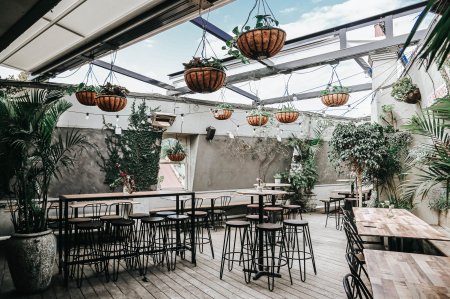 The top level of Sydney's The Taphouse reopens today (March 11) as an all-weather rooftop bar where fresh juice cocktails and seltzers will share the focus alongside the beers the venue is famous for.
The Elm Rooftop Bar features a fully retractable awning and will offer unique takes on classic cocktails and an extensive seltzer range while patrons can still enjoy 20 local and independent craft beers and a share-plate focussed dining menu.
"We've conceptualised an outdoor cocktail and seltzer oasis that can be enjoyed in the afternoons well into the evening," owner Josh Thorpe said.
"Just for the record, we're still beer lovers through and through, we just wanted to give Sydney something a little bit more edgy and sophisticated."
Refurbishing the top level was one of Josh's primary focusses when he took outright ownership of The Taphouse late last year when he and brother James split their shared hospitality business interests.
James is now group general manager of the Odd Culture Group and when the split occurred he took all intellectual property of the Odd Culture Bar – that was on the second floor of The Taphouse – with him. A new Odd Culture Bar is currently being built on King St in Newtown while The Taphouse is in the process of reconceptualising the second level.
The Taphouse's 1920's heritage is maintained in the furnishings and colour scheme of the new all-season space with a white concrete curved bar top taking centre stage.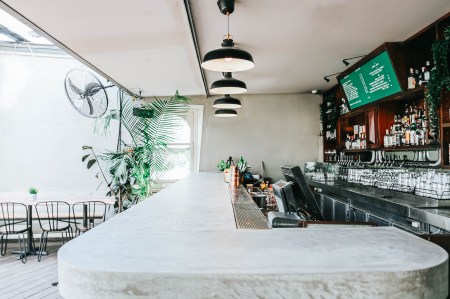 The Elm Rooftop Bar opens this Thursday at 5pm. It's opening hours will be: Thursday 5pm-10pm, Friday 12pm-10pm, Saturday 12pm-10pm and Sunday 12pm-9pm.