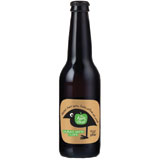 The Apple Thief Granny Smith Cider
4.5% ABV, 330ml bottle
Brewed by Cider Productions in NSW, The Apple Thief is made using freshly crushed Batlow apples, not artificial flavours or concentrates. Deep golden in colour with a bright glow, this cider has a freshly cut apple aroma, clean palate and a subtle backdrop of sweetness to balance the grippy dryness in the finish. The mid palate is true to a perfectly cooked apple pie with the right balance of flavours. The slight acidity in the finish leaves the palate yearning for more to quench that tantalising tartness.
Style: Apple Cider.
Glass: Pint
Food match: Pulled pork burger
Web: www.theapplethief.com