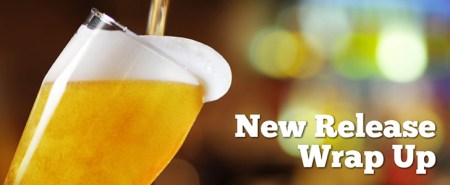 By Tam Allenby and Stefanie Collins, editor BARS&clubs
It seems like every week there are so many new beers released that we've decided the best way to keep you up-to-date on all the goings on is with a brand new section: the Beer & Brewer New Release Wrap Up.
This week we've got a new nitro can from Batch Brewing, Guinness' releasing their West Indies Porter in Australia, Fixation Brewing keeping it fruity with a citrus IPA, and a Rhubarb Gose from Gage Roads.
Read on.
Batch Brewing's Elsie the Milk Stout
The trend for craft breweries embracing nitrogenated cans is continuing with Batch Brewing, in Sydney's Inner West, releasing its Elsie the Milk Stout in 440ml nitro cans.
According to co-owner Andrew Fineran, the nitro cans bring the take-home option for their stout up to par with the experience of having Elsie on tap in the brewery.
Fineran says the team is excited to offer the nitro cans as part of their new can offering – along with bottles, and growlers – because the idea of craft nitro cans is "a pretty cool proposition" that not many other breweries have moved into manufacturing yet.
"We decided to do it because it was our only option to truly get the beer out in package the way we intended: a creamy, nitrogenised beer," he says.
"We weren't able to get the nitro into bottles because of our bottling line set up. So when we bought our new canning line, we ensured it had the ability to nitro dose should we decide to do it."
And according to Fineran it was only a month before the team decided that Elsie the Milk Stout cans were a necessity.
So why release a stout in cans while the weather is still so warm?
"We've found that this beer sells year round in the brewery, so why not get it out now and by the time winter comes, it'll go nuts," he says.
The pouring instructions are key for these cans too – there needs to be nothing gentle about your pour. In fact, the more vigorous you are the better the nitro effect will be.
You can catch the instructional video on Batch's Facebook page if you need further encouragement.
Guinness West Indies Porter
Guinness has announced that their West Indies Porter, released in Ireland in 2014, is now available for the first time in Australia.
According to Guinness, the beer was inspired by an export recipe devised in 1801 by the brewers at St. James's Gate, the home of Guinness, to help export their porter across the globe.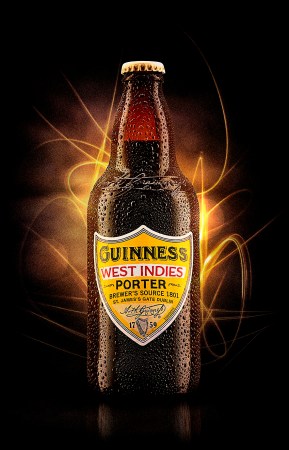 The higher hop content ensured the beer could withstand the four-to-five-week sea journey to the West Indies, and has also resulted in a full-bodied and richly flavourful beer with toffee, chocolate and caramel notes.
"The recipe we use today has been reimagined by our master brewers," said Michael Donnelly, one of the brewers behind the beer.
"Its unique yeast ferments faster, resulting in a fresher finish, yet its maturation is shortened, producing a sweeter toffee-like aroma and flavour.
"West Indies Porter is an immensely flavourful drop which relives history as modern creativity brewed with ancient ingenuity."
With a limited run of only 9,600 in Australia, Guinness West Indies Porter 500ml (6% ABV) bottles are now available exclusively from Dan Murphy's stores and online.
Fixation Squish Citrus IPA
Fixation Brewing Co. is also launching a new beer to celebrate the arrival of autumn.
The Fixation Squish is a citrus IPA that blends fresh fruit and hop character "for a beautifully aromatic and flavoursome adventure."
Brewed with Citra, Amarillo and Mosaic hops, Squish has an ABV of 5.9% and IBU of 50. A fruity, hop-driven aroma is supported by real citrus notes with the addition of blood orange and white grapefruit.
With a clean but strong bitterness, and aromas of pine and tropical fruit, Squish pours a hazy (unfiltered) pale gold.
Launching in late 2015, Fixation's focus is on brewing great IPA, and so far they're living up to their promise having already won gold medals at both the AIBA and CBIA.
As a keg-only, limited release, Squish will be available at a limited number of venues on the East Coast over the next few week – check their Facebook page for more details.
Gage Roads Rhubarb Gose
Fremantle brewers Gage Roads have also released a new beer this week: an unfiltered, 4.5% ABV Gose brewed with roasted rhubarb.
To produce their latest Limited Release draught beer, Gage Roads roasted 300 kilograms of rhubarb in-house and added it at several stages in the brewing process.
Gage Roads say that the resulting brew pours a hazy coral hue, rising into a tightly beaded pink head; delicate aromas of red fruit, lemon and yoghurt give way to flavours of roast rhubarb and berry compote.
"We wanted to bring some added complexity to the sour notes that are characteristic of the Gose style," said Gage Roads Chief Brewer Aaron Heary. "Rhubarb fit the bill perfectly, and the colour looks amazing in the glass.
"It's refreshingly tart and very moreish, especially on a warm late-summer day."
The Rhubarb Gose is available in extremely limited quantities at select venues in NSW, VIC, QLD and WA.