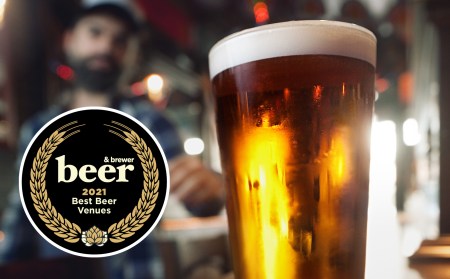 In what could be our most meaningful awards to date, considering the year and more the hospitality industry has navigated, Beer & Brewer will today celebrate the winners of Australia's Best Beer Venue and Best Brewpub for 2021.
We will also name the other place-getters in the Top 10 Beer Venues and Top 10 Brewpubs in the country as well as the state-by-state 'best of' lists for both categories.
The awards are a major feature in our Winter magazine that is out now. Check out our subscription offers here.
Who will win?
For the last two years Sydney has dominated the Best Beer Venue award, with Bitter Phew taking it out in 2020 following The Taphouse's success in 2019. Prior to that the winners were: 2014 & 2015: The Local Taphouse (VIC); 2016: The Union Hotel (NSW); 2017: Bitter Phew (NSW); and 2018: Dutch Trading Co (WA).
Our Best Brewpub in Australia award took a year off last year as it is normally announced in our Spring magazine but in 2020 that was when many venues were closed or only partially open. Despite Victoria's most recent circuit-breaker lockdown we've brought it back to run concurrently with our Best Beer Venue award.
In the almost two years since the Best Brewpub Award was last handed out Australia has seen an explosion of world-class brewpubs pop up and any one of dozens from the across the country would be worthy recipients. But can any of them knock Stomping Ground Brewery & Beer Hall from the perch they've held since 2017? Prior to Stomping Ground's domination the first winner of the award was WA's Feral in 2016.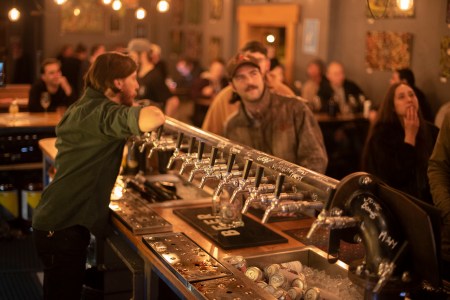 The process
A substantial amount of work goes on behind the scenes of our Best Beer Venues awards before we get to this point of celebrating the winners. The nigh on three month process to determine who we deem are Australia's best beer bars and brewpubs is intricate and involved, but as the votes begin to trickle in to Beer & Brewer HQ, that's when the fun really begins. As trends in the judges' votes slowly start to emerge, past assumptions get turned on their heads as new ones form before those are discarded too as the actual results are finally revealed.
To determine this year's winners we have conducted a weighted points voting system where a number of votes are allocated to a particular venue depending on where it was placed in the judge's top five list. Therefore, despite multiple amazing venues making a judge's top spot, if they weren't consistently voted for across the panel they lost out through the share weight of numbers against them.
After more than a year our beer venues would care to forget, our awards celebrate their excellence in serving up the great Australian pastime while rejoicing in the fact they are, by-and-large, all still standing despite all that was thrown at them in 2020 and beyond.
While there needs to be winners, and they are worthy winners at that, ultimately what an exercise like this does is shine a coast-to-coast spotlight on the entire beer hospitality industry so we can highlight the amazing things it catches in its glare. We are blessed with world-class beer bars and brewpubs in Australia and the fact our 'best of' lists showcase their history, diversity and quality is every bit worth the effort involved.
The judges
Rushani Epa, Timeout Melbourne, Food & Drink Editor
Liam Pereira, Batch Brewing Group, Venue Manager
Chris Lukianenko, The Beer Healer
Marie Claire Jarratt, New South Ales
Andy Young, TheShout, Editor
Vanessa Cavasinni, Australian Hotelier, Editor
Jono Outred, Beer Writer
Justin Fox, Bintani, Head of Sales
Tim Charody, The Beer Pilgrim
Ross Lewis, The Sip, Editor
Richard Kelsey, Beer Cartel, Director
Simon Collins, The West Australian, Journalist
Tiffany Waldron, Pink Boots Society AU, President
James Atkinson, Drinks Adventures
Sammy Preston, Urban List, Sydney Editor
Rick Stephens, Urban List, Melbourne Editor
Ioana Dragnef, Urban List, QLD Editor
Claire Logan, Urban List, Perth Editor
Clint Weaver, Pocketbeagles
Jessie Jungalwalla, Craft Instinct, Pack Leader
Grace Irwin, Hop Products Australia, Marketing Specialist
Michael Capaldo, Hop Products Australia, National Sales Manager
Dorian Broomhall, Beer Writer
Harrison Westlake, The Brew Hop
Matt Farrelly & Joslyn Erickson, Hop On Brewery Tours
Connor Tracey-Patte, Plonk Beer & Wine
Gifford Lee, Beer & Brewer, Editor