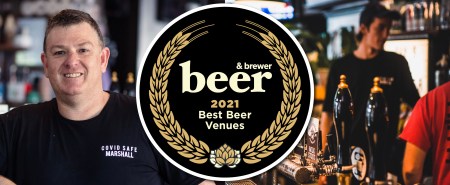 Beer & Brewer's Best Beer Venue award is staying in Sydney after the Royal Albert Hotel in Surry Hills came out on top.
Situated not far from the two most recent winners, The Taphouse (2019) and Bitter Phew (2020), the Royal Albert has been a regular in the award's 'best of' lists over the years but this is the first time they have taken out the supreme title. See below for the Top 10 list of the best beer bars in Australia as well as the state-by-state 'best of' lists; and head here for some background on our awards including the list of judges.
In the 10th anniversary year since he bought the nigh on 100-year-old venue, publican Mick Bain (pictured above on the left) said the 2021 award was recognition of the Albert simply being a pub with good beer principles.
"We've never tried to have the biggest, baddest, most ridiculous beers. We've always had a lager, we've always had a pilsner and a pale ale. At least 60 per cent of our customers aren't beer nerds – they just want to come to a pub and have a beer.
"And I think it is consistency. We've always prided ourselves on the basics of good beer – good staff knowledge and super clean beer lines. We're basically just an old school pub and I'm an old school publican where things like clean beer taps and glasses and properly refrigerated beer is of the utmost importance. There are four or five old school pub rules to go by and it's something we've always done here and I think is one of the keys to our success."
What the judges said
"A stand-out performer when it comes to curating a balanced list of outstanding beers and ensuring they reach the customer in peak condition."
"A champion of Australia's craft beer scene for many years."
"Mick's Taps 'n Tins initiative last year to save keg beer from the drain has to be one of the beer and brewing industry's most endearing memories of the shit storm that was 2020."
The fact such high calibre venues as Mr West (VIC) and Besk (WA) were tied for 10th in our Top 10 Best Beer Venues list says a lot about the beer bar scene in Australia currently.
Two time (2017 and 2020) winners Bitter Phew (NSW) placed second, the "crown jewel" of Melbourne's craft beer scene Carwyn Cellars was third while fellow Victorians, and our 2014 and 2015 winner (and 2016 runner-up) The Local Taphouse was fourth. WA's Dutch Trading Co were placed fifth, which means the 2018 overall winner has now placed inside the top five every year since 2016. The 2017 champion, Sydney's The Union Hotel, placed sixth ahead of the first of two Tasmanian top 10 place-getters – The Winston Bar in Hobart. Newcastle's The Grain Store, a fixture on our 'best of' lists over the years, came eighth while Launceston's Saint John Craft Beer Bar snuck in ahead of Mr West and Besk.
The 2021 Best Beer Venues awards are a major feature in our Winter magazine that is out now. Check out our subscription offers here.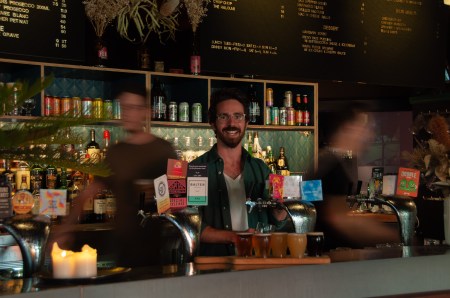 The Top 10 Beer Venues in Australia – and what the judges had to say about them
#1 Royal Albert Hotel, NSW
"A great range of beers that change regularly and are from all over the country. Mick's always good for a chat and a recommendation and you've got to love those dumplings!"
#2 Bitter Phew, NSW
"For so many reasons this is a top beer bar – from the staff, the atmosphere, the location and their consistency, to a refined but eclectic selection of the very best beers and new beers from here and around the world. No two visits are ever the same."
#3 Carwyn Cellars, VIC
"The crown jewel of the Melbourne craft beer scene. Opened in Thornbury before it was cool, and boasting 20-plus taps of consistently mind-blowing beer, the only bad thing about this venue is the difficulty in deciding what to drink!"
#4 The Local Taphouse, VIC
"A consistently amazing selection of craft beer on a large and broad scale but they never lose sight of the customer and each and every individual tends to leave feeling like their experience was curated just for them. A benchmark venue from day one."
#5 Dutch Trading Co, WA
"They just continue to hold their spot as the top beer venue in Perth with an impressive 26 rotating taps and insane selection of international varieties you won't find anywhere else. Ask any beer snob in Perth where to go and they'll invariably send you here."
#6 The Union Hotel, NSW
"Throughout the craziness of the last 12 months Luke and the team at the Union Hotel have kicked their beer events and tap line-ups into hyper-drive with some stellar beers and showcasing some amazing breweries."
#7 The Winston Bar, TAS
"No beer bar rises to the challenge of being 'the local' better than The Winston with a selection of their own beers alongside national and imported ones covering a range of styles. There's always something interesting and importantly always something plain too. Old mate has his 4pm lager there every day and the total non-pretentious nature of the place is what makes this the best beer bar in Australia. Sometimes it's more than just the beer that makes the place."
#8 The Grain Store, NSW
"It brings everything that people love about craft beer together in the one great venue. Their amazing craft beer-inspired food matches a huge, vibrant and diverse beer list with 21 taps pouring well looked after, fresh beer. Their focus on locally crafted beer and independent Aussie breweries is second-to-none."
#9 Saint John Craft Beer Bar, TAS
"The place that brings people together in a small town, catering to the most arrogant craft drinker and their no bullshit macro drinking father-in-law. There are few towns or cities that ensure you make the trip to a particular bar every time – Saint John is the exception."
#10-TIED Mr West, VIC
"No matter your poison Mr West will more than look after you and do so in a manner that raises the level of expectation each time you visit. Yes they rotate taps and bring in the best and the freshest but there's an added touch of refinement going on at Mr West."
#10-TIED Besk, WA
"Perth craft beer lovers are spoiled for choice with specialist craft beer bars and they are as good as any in the country. Besk's level of service, location, beer offerings (in particular fresh, wild and farmhouse ales) and the dangerously good bottle-shop make them a stand out."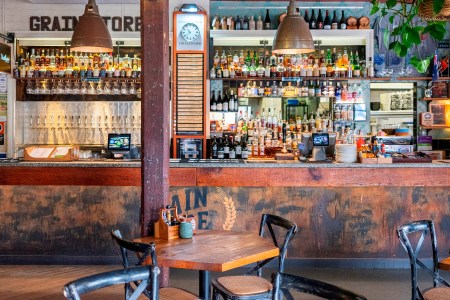 The Top 10 Beer Venues in NSW
#1 Royal Albert
#2 Bitter Phew
#3 The Union
#4 The Grain Store
#5 The Taphouse
#6 Forrest Lodge
#7 The Noble Hops
#8 Shady Pines
#9 Hotel Sweeney's
#10 Beer Deluxe (King St)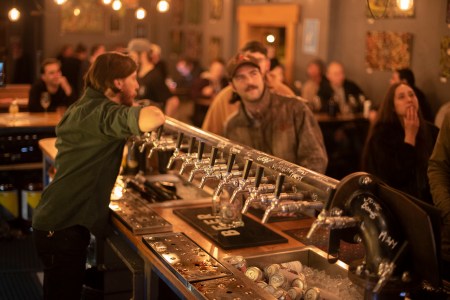 The Top 10 Beer Venues in VIC
#1 Carwyn Cellars
#2 The Local Taphouse
#3 Mr West
#4 Beermash
#5 Great Northern
#6 Boilermaker House
#7 Wye Beach
#8 Beer Deluxe (Fed Square)
#9 Near & Far
#10 Hop Temple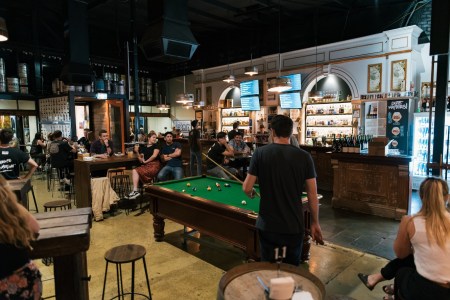 The Top 5 Beer Venues in WA
#1 Dutch Trading Co
#2 Besk
#3 Petition Beer Corner
#4 Old Faithful
#5 Clancy's Dunsborough
The Top 5 Beer Venues in TAS
#1 The Winston
#2 Saint John
#3 New Sydney
#4 Preachers
#5 Boodle Beasley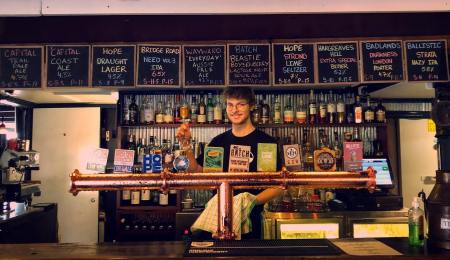 The Top 5 Beer Venues in ACT
#1 Old Canberra Inn
#2 Brew Nation
#3 To All My Friends
#4 Hopscotch
#5 The Durham
The Top 5 Beer Venues in QLD
#1 Netherworld
#2 Bine Bar
#3 Saccharomyces
#4 Brewski
#5 Scratch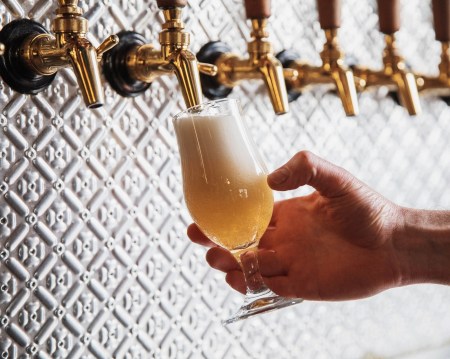 The Top 5 Beer Venues in SA
#1 NOLA
#2 Wheatsheaf
#3 Gilbert Street
#4 The Franklin
#5 West Thebby
The 2021 Best Beer Venues awards are a major feature in our Winter magazine that is out now. Check out our subscription offers here.