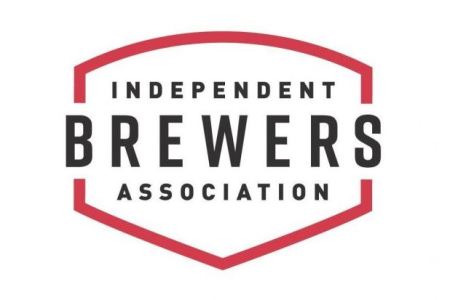 The Independent Brewers Association (IBA) has pledged to do everything in its power to be part of the solution as they publicly respond to the global beer and brewing industry's #MeToo-style reckoning.
Addressed to the Australian beer industry and signed by the IBA's board and staff, the letter follows weeks of reports from women worldwide who say they have suffered sexism and sexual abuse from men from breweries or from the wider beer industry. As a response to the allegations several beer industry figures in North America and Europe have either temporarily or permanently stepped down from their positions.
Shocking claims were made this week in Australia with The Crafty Pint publishing a story of vital significance to the local industry. In the piece titled Her Story, the unnamed author said she was raped by "a well known brewer" before going on to challenge men to "believe women" and make the industry "a safe and welcoming environment for anyone who chooses to join it".
In response the IBA said it was now working on new policies around workplace safety and would develop practical resources to further support its members on these matters. It also called on its brewery and trade members to lead from the front by publicly asserting their own policies that will help create an industry that is safe and inclusive for everyone.
The IBA's statement reads:
To the Australian beer industry,
In response to recent news articles, the IBA Board and the Team would like everyone to know that we are well aware of the issues raised around sexual harassment and gender-based violence in the US, and more recently in Australia.
The IBA takes these issues very seriously and we pledge to you that we will do everything in our power to be part of the solution.
The IBA, as an organisation, has a zero tolerance policy to any behaviour that is derogatory, discriminatory, sexist, racist or in any way fosters an unsafe working environment. We aim to create a safe and inclusive culture based on these objectives and encourage equality and fairness as core values for all businesses operating in the beer community and supply chain.
The IBA aims to lead by example through creating an organisational culture of safety and inclusion and we support our members to foster modern and diverse workplace cultures by providing resources, education and training to ensure the health and wellbeing of all employees and volunteers the brewing sector.
As a result of these most serious allegations, the IBA Board, Team and People Project Group are working on our own policy statements as well as developing new practical resources to more proactively support our industry in this regard.
In the interim, please know the IBA is here to support you and we encourage all our brewery and trade members to be examples of leadership by actively and publicly implementing policies that ensure that the Australian brewing industry is a safe, inclusive and diverse environment for everyone.
If this discussion has raised issues for any of you, please see our Health and Wellbeing Resources page for support links.
Yours sincerely,
Kylie Lethbridge, General Manager, Kate Paterson, Head of Industry Development, Siobhan Kerin, Head of Events, Luke Robertson, Content Manager, Anna Reissig, Membership Coordinator, Peter Phillip, Chairman/ Founder Wayward Brewing Co., Corinna Steeb, Board Director/Founder Prancing Pony, Clare Clouting, Board Director/Operations Systems Manager, Gage Roads, Dereck Hales, Board Director/Founder Bad Shepherd, David Kitchen, Board Director/Founder Ballistic Beer Co., John Latta, Board Director/Nomad Brewing Co., Richard Adamson, Board Director/Founder Young Henrys.