Out now, the Autumn edition of Beer & Brewer magazine features our second biggest tasting review section in our nigh on 15 year history, where our panel of sensory experts taste and review 132 craft beers and ciders.
Coming off the back of the festive season, our main focus was fittingly on mid-strengths and we profile over 20 beers that fall within that category from Australian craft breweries.
We also throw the style net out very wide as well, and in our 15 page tasting section we highlight everything from a "no hop" pale ale to a hemp cherry sour.
But as we do every issue, we place a select few that we review on a pedestal to make up our Panel's Top Picks list.
These are those releases: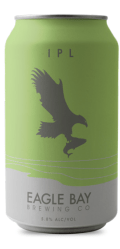 Eagle Bay Brewing India Pale Lager
IPL, 5.8%
Eagle Bay are no strangers to classic, well executed styles and being a hybrid their India Pale Lager is a best of both worlds kind of beer. Whilst showcasing the clean, refreshing characteristics of a lager, there is an underpinning of subtle maltiness and vibrant tropical fruit characters. Cleverly, neither malt nor hops feature in an overwhelming sense, being just present atop the clean lager base beer. A spritzy carbonation and short, clean finish add to the drinkability of this well put together IPL.
Small Acres Cyder Heritage Blend
Apple Cider, 6.0%
An elegant looking cider with a bright, light golden colour and highlighted by a complex and intriguing aroma of crisp red apple, sweet bread and subtle spice notes. This develops as it warms slightly to cooked apple and a hint of farmhouse funk adding further layers and discovery. On the palate it's refreshingly tart, a little drying and quite delicate, well integrated and balanced. Very moreish.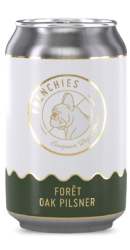 Frenchies Bistro & Brewery, Forét Oak Pilsner
Pilsner, 4.80%
This French style Pilsner is elegant to say the least. From the deep golden colour, soft white foam and layers of delicate flavours, it opens the doors for exploring the world of Pilsner. The grainy, malty notes are front and centre while the French noble hop Strisselspalt provides a herbal, delicate green note to the aroma and soft bitterness on the palate. Spending time on oak, there is evidence of vanilla and sweet floral woody notes.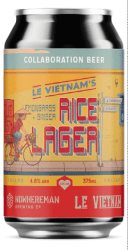 Nowhereman/Le Vietnam Lemongrass & Ginger
Rice Lager, 4.8%
A combo of super clean and crisp rice lager and wonderfully fresh ginger and lemongrass, it pours straw-to-pale golden with a slight haze most likely from the specialty herb and spice addition. Fresh and zingy ginger and lemongrass are on the nose while there's a slight warming on the palate from the ginger without it overpowering the base beer. It's oh so crisp and dry on the finish, leaving the fresh herbs tingling the palate. A very well crafted lager with high level drinkability.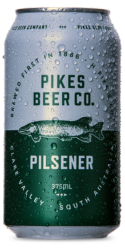 Pikes Beer Co Pilsener
Pilsner, 4.5%
This has been on a golden run of late (including snagging gold at the most recent Indies) and it's easy to see why. It pours a brilliantly clear golden with dense foam tantalisingly perched on top while light bread and cracker aromas meld with the grassy character of the hops. On first sip lighter bready notes carry through and deft use of German and Kiwi hops deliver light stone fruit in the mid palate before a firm bitterness seals the deal, encouraging you to take another sip. A true thirst-slaking beer and, at this moment in time, could just be Australia's best Pils.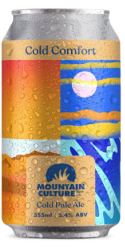 Mountain Culture Cold Comfort
Cold Pale Ale, 5.4%
Cold ales are taking Australia by storm and this is a great example of it in pale ale style. Yellow in colour with high clarity and attractive head retention to suit, it has a robust variety of aromas, including clean citrus, melon, floral and spice which are balanced by crisp citrus, melon and honeydew flavours with a lingering bitterness that create a long-lasting sensation. A medium body with a smooth dry finish, this is a refreshing flavour bomb!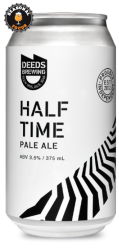 Deeds Brewing Half Time
Mid-strength Pale Ale, 3.5%
It may be called Half Time but this beer is certainly full of flavour. Pineapple and citrus hop flavours and a soft refreshing mouthfeel make this a great Summer crusher. While no doubt designed to be easy drinking Half Time has a subtle complexity which gives the beer depth and belies the 3.5% ABV. Pouring a pale straw gold Half Time would be well suited to a couple of cans at the beach or just as nice out of a glass in a sunny beer garden.
Jetty Road Fairy Dust
No Hop Pale Ale, 5.0%
This seasonal release exclusively uses two of the newer advanced hop products on the market – Incognito and Salvo. It's punchy from the start, with a rounded hop profile offering pine, light tropical fruit and a little resin, thankfully void of the "solvent" notes these products often introduce. The palate is clean and fresh, balanced to a light bitterness that supports the soft malt backbone. Overall the beer is thirst quenching and bang-on style for a sessionable hoppy pale ale. Without the label it would fool many and a great final release from departing founder and head brewer Blake Bowden.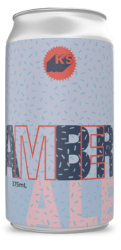 Killer Sprocket Amber
Amber Ale, 4.8%
This has to be one of the country's most underappreciated core range beers. It's a serious stunner. It appears more like a brown ale with vibrant gold tones but is considerably fruitier than its hue would have you expect. The aroma abounds with blackberry, crisp red apple and a healthy whack of pine. There is a slight sweet note of caramel, baking spice and a herbaceouness all balanced with milk chocolate. Incredibly nuanced and perfectly balanced, every sip of this beer is an exploration. The fruit makes it appropriate all year round while the malt weight makes it equally as satisfying in the colder months.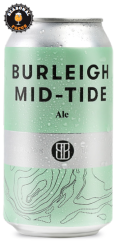 Burleigh Brewing Burleigh Mid-Tide
Mid-strength Pale Ale, 3.0%
Oh lordy this is a well made beer. When you've brewed for years often the faults in beers speak too loudly – like a dripping tap in the small hours of the night. So when one this well executed comes along, it's like balm for a tired soul. Lovely creamy foam, a delicate but vibrant fruity hop aroma, clean and dry in the mouth and an exquisite balance between a hint of malt sweetness and a hint of smooth bitterness. It's the way advertising would have you believe all beers are made, but it's actually true with this. *Please note: In the Autumn magazine's tasting section on page 75 we published the wrong review for the Burleigh Blonde. We apologise for the error and will publish a correct review of the beer in our Winter edition.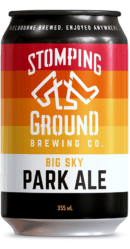 Stomping Ground Big Sky Park Ale
Pale Ale, 4.3%
A superb hop forward pale ale that showcases some newer hop varieties for massive and complex aromas and well balanced assertive bitterness but all the while being very approachable. It's pale gold with medium haze and a thin head while there's a lot going on with aromas – with prominent grassy notes followed by tropical fruits, citrus and a whiff of coconut and slight green dankness on the back. Piney-grassy hop flavours lead the palate with a hint of tropical fruit, biscuity malts and a touch of caramel while it's soft in body with medium carbonation. Very enjoyable!
Slow Lane Brewing Stanger Danger
Kolsch Style Ale, 5.0%
Light and fruity upfront with a soft white bread, sweet malty backdrop and evident yet delicate noble hop character, all transition effortlessly through to the palate. A light bitterness lingers softly to round out the palate and provide a cleansing finish, ready for the next sip. A well balanced and great example of this style.


If you're a brewery not receiving our invite email to partake in our tastings but would like to, email us here; and if you want to read the Autumn magazine's 120 other craft reviews, and all the ones to come in future issues, subscribe to Beer & Brewer here.