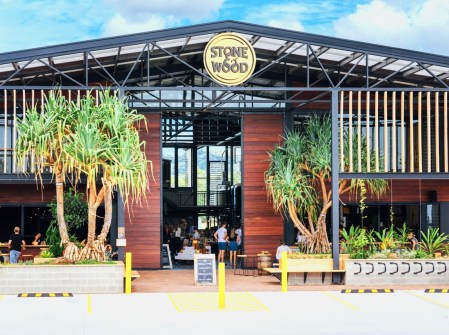 After their Murwillumbah brewery, Byron Bay and Brisbane tap rooms, as well as staff, were impacted by the recent floods in South East Queensland and Northern NSW, Stone & Wood's charitable inGrained Foundation is donating $150,000 for immediate and ongoing disaster relief throughout the Northern Rivers.
To complement this effort, Stone & Wood's Byron Bay and Brisbane venues are hosting fundraiser events this Sunday (March 13) with all profits going to Orange Sky – an organisation that supports negatively impacted communities by providing access to laundry facilities and other essential services.
In a statement the brewery said the $150,000 will be divided among grassroots organisations and forwarded to those who are working directly with the community in highly affected areas.
"In further assistance to the region, the return of the annual inGrained Foundation Grants Round is launching later this month. Not-for-profits from the Northern Rivers and Clarence Valley will be able to apply for medium-sized grants to assist with longer term projects, which can include flood recovery projects. This year's total grants pool has been increased to $200,000 with more details to be released shortly.
"On the ground, Stone & Wood staff have spent the week helping to protect, salvage and recover as much as possible amongst their families, friends and the wider community. This will be an ongoing journey for the entire region, one which Stone & Wood will continue to support.
"Stone & Wood's main production hub, the Murwillumbah Brewery, is slowly coming back to life as roads to and from the area clear and the Stone & Wood team can safely return to work. Stone & Wood are proud to be part of such a strong and resilient community and appreciate the recovery journey will be a long road ahead."
To find out more about the March 13 fundraisers at their Byron and Brisbane venues, head here and here.