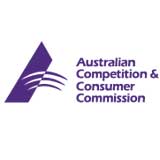 The Australian Competition and Consumer Commission is reported to be conducting a confidential investigation into draught beer, taking a long look at the current state of affairs surrounding tap contracts in NSW hotels.
Fairfax media is reporting that its journalists have managed to get their hands on contracts written by the two main players in the Australian draught beer market, Lion and CUB – and is describing the conditions imposed on publicans as being 'onerous'.
The report states that a number of brewers and publicans have been approached by the ACCC in the past couple of weeks, with the ACCC collecting statements and documentation about the contracts.
We'll bring you more on this topic as news comes to hand.