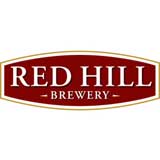 The annual Brewer's Choice Weekend is on again at Red Hill Brewery, with the team there revealing that it will be pouring ten "specialty, award-winning" beers on tap for two days on 12-13 July, 2014.
Even more exciting for fans of the brewery is the fact that many of the beers available will be aged, limited edition and / or barrel-aged beers that the brewery has been keeping for such a special occasion.
The event will also see the launch of Red Hill's Imperial Stout, plus a new brew called Temptation, which has been aged for just shy of a year in oak barrels that had been soused with the local Bass & Flinders Distillery gin.
NO need to make a booking for the event – just turn up. Tickets are $28 per person, which includes a limited edition printed pint glass. For more info, head along to the Red Hill Brewery website (www.redhillbrewery.com.au).