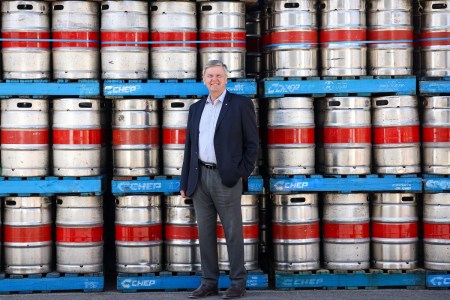 Coopers Brewery have credited the recovery of tap beer and higher malted barley sales for boosting their financial year results as their packaged beer sales were down 5%.
In a media statement, their managing director Dr Tim Cooper (pictured) said keg sales had reflected the public's return to hospitality venues and that they had been approaching pre-pandemic levels at the end of the financial year. Despite keg sales still being down 14% compared to the pre-Covid 2019 financial year, Coopers' keg volumes rose 26% over the 12 months to June 30, 2023.
However, Dr Cooper said the boost from keg volume is now "slightly under pressure due to the cost-of-living crisis".
"There is no doubt the beer market in Australia faces challenges brought on by increasing cost-of-living pressures, market concentration and excessive taxation on beer," he added.
Coopers' packaged beer sales were down 5% while their total beer sales, excluding non-alcoholic beer, was 77.6 million litres for the 2023 financial year – a dip of 2.3% on the 2022 financial year volume of 79.4 million litres. Meanwhile, with the continued popularity of canned beer across the industry, cans now represent 37% of Coopers' packaged beer sales. Prior to their Pale Ale's release in a can in 2018, sales of canned beer represented 5.3% of Coopers' sales.
The statement said: "Malted barley sales tonnage rose 12.6% with exports to food and beverage manufacturers in Asia up by 26%. Homebrew sales were depressed despite cost-of-living pressures which would traditionally fuel higher demand for DIY brewing.
"Profit-before-tax for the 2023 financial year was $28.5 million, compared with $27.3 million the previous year. Revenue increased by 5.9% to $287 million, aided by the introduction of a new contract packaging arrangement."
Dr Cooper added: "We are entering the important summer period with optimism and a positive outlook. During the year, we completed our first major update to our core packaging in 20 years, and we are pleased to be offering an enhanced product portfolio to the market".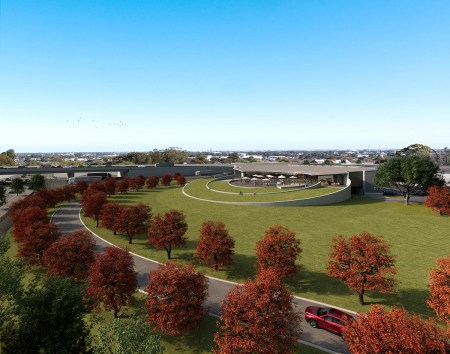 Coopers' statement also provided an update on their $50 million investment in a new visitor centre, micro-brewery and whisky distillery at its Regency Park site (pictured above).
Coopers said it is "taking shape" ahead of an expected opening next year with the micro-brewery and whisky distillery plant and equipment to arrive from England and Scotland where they were constructed in the coming weeks for installation.
"This is a significant and very exciting undertaking for Coopers," Dr Cooper said. "We're pleased with the progress to-date and look forward to welcoming visitors from across Australia and overseas once it's completed."
Coopers also said its charitable foundation had distributed $645,000 to 19 charitable projects during the year.
"In total, more than $7 million has been donated by the Coopers Foundation since its formation in 2006."
---