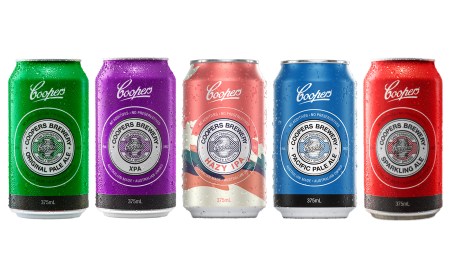 Coopers see their future in cans following irrefutable proof the beer packaging format is helping to drive profitable sales for the Adelaide-based brewery.
In a report released yesterday, Coopers said it had defied a COVID-19-induced downturn and recorded a 3.9 per cent rise in total beer sales for the 12 months to June 30, 2020 "underpinned by increased demand for its portfolio of cans". Its before-tax profit for 2019/20 of $34.3 million was akin to the level recorded in the 2017/18 financial year, and a solid bounce back from the $23.1 million reported in 2018/19.
Speaking to Beer & Brewer, Coopers' managing director Dr Tim Cooper said because of "far better than expected" sales of their canned range, like XPA, Pale Ale and Sparkling Ale, and the fact their limited edition canned Hazy IPA was "contributing" in the market, they were planning on packaging upcoming releases in the format. (Sales of the Hazy IPA weren't included in yesterday's sales report as it was released this financial year but Dr Cooper said the initial run of 40,000 cases was almost sold out.)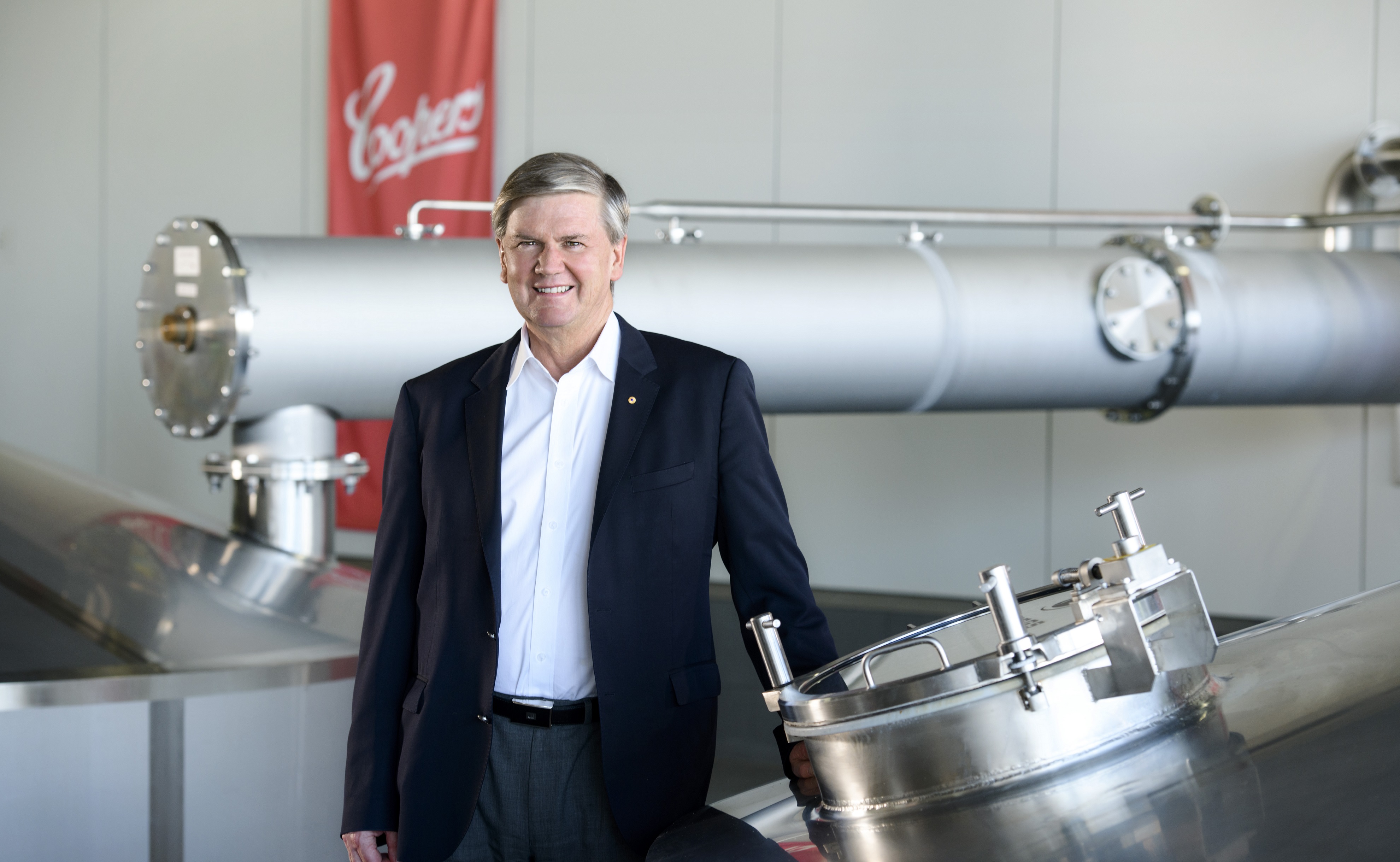 Prior to their Pale Ale's release in a can in 2018, sales of canned beer represented 5.3 per cent of Coopers' total sales. Thanks in large part to its and Sparkling Ale's availability in the format, that number has almost quadrupled in the space of two years to 20.2 per cent. From the 2018/19 financial year to the 2019/20 one, packaged Pale Ale allocation went from 31.4 million litres to 33.3 million, while Sparkling Ale rose from 8.7 million litres in pack to 9.8 million litres across the same period.
"It goes to show these two traditional brands are still growing as a direct result of cans," Dr Cooper said.
"So what that is clearly telling us is there is a section of the beer drinking public who actually like, for one reason or another, having beer in cans.
"Whether that is because of storage at home, ease of refrigeration, using cans on boats or around swimming pools, there are a number of reasons why a proportion of the population like cans.
"We will now tend to favour new releases coming out in cans and that's what we've done with XPA, and the Hazy IPA, and there will probably be something new in cans next year, although we haven't made up our minds what that will be yet."
Total beer sales, excluding non-alcoholic beers, for the financial year rose to 79.8 million litres, up from the 76.8 million litres sold in the previous year. Sales volumes increased by a healthy 13.6 per cent in WA thanks in part to its successful containment of COVID-19, 5.8 per cent in NSW, 4.4 per cent in Queensland and 2.7 per cent in Victoria. South Australian sales rose by a more modest 0.4 per cent and decreased by 1.3 per cent in the Top End.
Dr Cooper said they hoped to get back over 80 million litres in the current financial year.
"Packaged sales have flourished from May-June onwards and that has astounded us in terms of the way people have gravitated to the brand. The overall beer market is down by 4 per cent or so and we've grown by 3.9," he said.
"We don't know what is going to happen in the next six months but canned sales might just continue us on this path of ongoing growth."
Further contributing to the company's profits was a significant resurgence in home brewing and a love affair with one of their oldest beers – the Best Extra Stout.
On the back of 166 per cent growth from March to June, DIY beer concentrate sales rose by 6 per cent overall, from 2,600 tonnes last year to 2,757 tonnes this year, while sales of Best Extra Stout hit their highest level in over half a century.
"(Best Extra Stout) has seen steady, ongoing growth since 2005… representing a 72 per cent increase in volume in 15 years," Dr Cooper said.
"What we would put that down to is people rediscovering products thanks in part to the craft industry who raise their profile. We have been very fortunate over the last 20 to 25 years to have ridden the wave of the renewed interest of the beer category at the craft level.
"We're now five per cent of the market and 80 per cent of our beer is still naturally conditioned beer."
Coopers' malted barley production increased 30 per cent, from 44,300 tonnes in 2018-19 to 57,900 tonnes, reflecting a growing demand across Asia for high-quality malt. They now represent about 10 per cent of Coopers' revenue, providing a timely boost for the company since opening its new maltings facility at Regency Park in November 2017.
However, sales of Coopers international partner brand beers, including Carlsberg, Kronenbourg and Sapporo, fell 2.5 per cent during the financial year, and keg sales fell 24.4 per cent as social restrictions kept patrons away from pubs across the country for almost all of the June quarter.
"Being a local Australian brand is resonating with people at this time. It's a curiosity we can't quite explain," Dr Cooper said.
"But we have seen significant restrictions put on exports from Australia to China for example and I think people are thinking 'maybe we need to look after our own Australian companies a little bit more'."