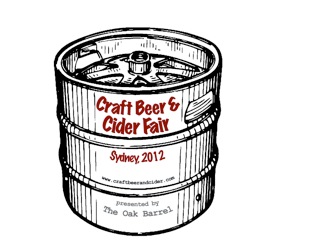 Sponsored promotion
The Oak Barrel, one of Sydney CBD's premier liquor stores, will be launching the Sydney Craft Beer and Cider Fair on Saturday the 26th May 2012. This will be an annual indoor event showcasing international & Australian craft beer and cider.
The fair will host over 90 craft beers and ciders on more than 20 stalls, each showcasing a variety of brands as well as food to compliment the many different styles.
The emphasis will be on local craft producers for this inaugural event, highlighting the great stuff being made in our own backyard. Among the new releases to be tasted there will be Moo Brew's Belgo, Two Birds Brewing Sunset Ale,Stone & WoodJasper and Wicked Elf Porter; and from the Apple Thief boys they'll have both Granny Smith and Pear William available.
"Without question, the greatest invention in the history of mankind is beer.Oh, I grant you the wheel was also a fine invention, but the wheel does not go nearly as well with pizza." Dave Berry
The Oak Barrel
The Oak Barrel is one of Australia's oldest independent bottle shops. Since being founded in 1956, they have prided themselves on exceeding customer expectations through providing the largest selection of boutique and hard to find wine, craft beer and spirits with a particular focus on all things Malt Whisky.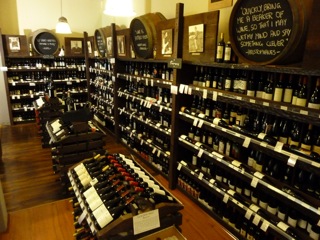 Over the past three years, The Oak Barrel has hosted the wildly successful Sydney Whisky Fair and the first ever Sydney Boutique Wine Fair in 2011 – both of which are now annual events as well as regular educational evenings and a variety of tastings and masterclasses held weekly in their Cellar Room.
This year's Sydney Craft Beer and Cider Fair will set the standard for Sydney. So don't miss this opportunity to support your local independent bottle shop and see what the evolution is all about. You'll have the opportunity to taste great product and talk to various brewers, brand ambassadors and other passionate aficionados.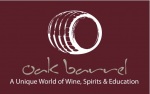 WHEN – WHERE – HOW MUCH
Date:
Saturday 26th May.
Time:
Midday to 4pm.
Location:
Cellar Room,

Oak Barrel

, 152 Elizabeth Street, Sydney 2000.
Tickets:
Advance $25 members or $35 non members.
Door:
$35 members or $45 non members.
Bookings:
Phone (02) 9264 3022 option 1 or book online

Sydney Craft Beer and cider Fair

.
Licensed Event:
Must be over 18 years – Responsible service of alcohol.