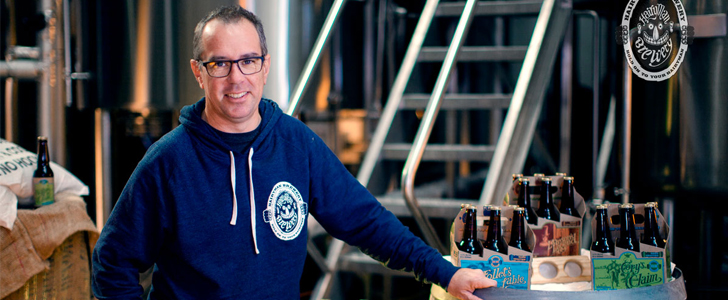 Hairyman Brewery in Caringbah in Sydney's south has launched with three core beers.
The brewery's follicle-friendly name pays homage to the 'wild hairyman from Botany Bay', who supposedly roamed the local area back in the early-1800s and allegedly helped himself to the abandoned beer supplies of the sailors he frightened from their beach camp.
"What a legend and what a story, we liked his cheeky character," said Andy Orrell, brewer and owner.
Orrell has brewed beer for many years, and along with his wife Joan decided to turn his passion into a new business venture.
"We want to focus on producing quality beer for the local and national market," he explained.
"The craft beer market is growing fast as more people want to drink quality locally-produced beers."
Hairyman Brewery's three core beers each have a story on a particular encounter or run in with the hairyman. Lawson's Legend Pale Ale is a light and fruity ale, Follet's Fable Pacific Lager, a refreshing session beer, and Cory's Claim Dark Ale is dark roasted yet surprising easy to drink.
The newly-built brewery overlooks Woolooware Bay and has been operating since March this year. The brewery also offers contract or gypsy brewing services to the expanding craft beer market, which gives other emerging beer labels an opportunity to test or expand into the market.
Hairyman Brewery's cellar door is open for tasting and carton sales direct to the public. Check the website for opening times.