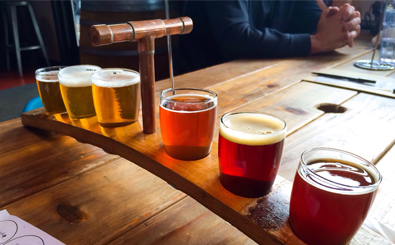 Written by Andy Young, editor The Shout
In its third quarter report, the world's biggest brewer AB InBev highlighted that the US craft beer market has been decelerating for three months, but said it's too early to see if this is a long term trend.
Speaking during the results presentation CEO Carlos Brito added that it is too early to call on what this means for the future of the category, but said he felt that consumer fatigue was responsible for the slowdown.
"Of course craft beer has been growing for the past few years," Brito said. "We as a market leader like that a lot because it's a growth segment and a very profitable segment.
"Now, after some years of really building a portfolio we are very active in that segment, we are gaining share in the segment and our craft brands are doing very well."
He added: "But what we see in some customers is that there is some kind of thinking at this point about how much more of an assortment can you carry? Customers began to realise some time ago that there is only so much shelf space you can share.
"I think that it is like anything else: at some point customers get tired of so much choice and they start going for fewer brands."
The US Brewers Association has also highlighted the recent craft beer slow down with the volume of beer production growing at less than half the 18 per cent rate that it boasted two years ago.
AB InBev's Chief Financial Officer Felipe Dutra added: "We see a very recent slowdown in the craft industry; it's still too early to say whether there's a trend."