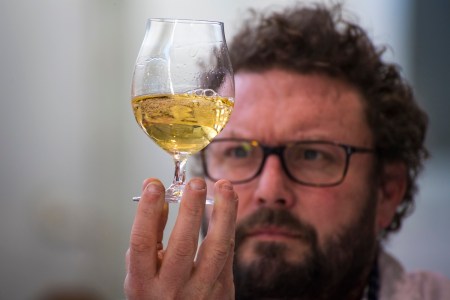 In its 200th year the Royal Agricultural Society of NSW is very much looking to the future as its Sydney Royal Beer & Cider Show introduces four new no and low alcohol classes to this year's awards.
As well as unveiling the new Reduced Alcohol Beer, No Alcohol Beer, Reduced Alcohol Cider or Perry and No Alcohol Cider or Perry classes, the competition also announced that long-standing Sydney Royal judge Ian Kingham (pictured above) would be taking the Chair of Judges' reins from Philter's head brewer and co-owner Sam Füss. Ian, who is a regular contributor to Beer & Brewer, was instrumental in the creation of the Beer & Cider Show and has judged at every competition in its 15 year history.
Ian said he encourages exhibitors to explore the emerging no and low alcohol market and to use a competition like the Sydney Royal to find their place in it.
"After the successful addition of the Experimental & Specialty Cider and Perry Class to the competition in 2021, I am delighted to introduce new classes for best ultra low alcohol exhibits in both beer and cider this year.
"Fast becoming one of the leading categories in the Australian and global market, I strongly encourage exhibitors to consider entering this class and develop their products.
"Set to be one of our biggest competitions yet, our 2022 stellar panel of Judges have been selected as a result of specialised experience in judging and extensive knowledge derived from decades of brewing, cider-making and industry experience, making them the perfect team to provide the guidance and feedback brewers are after."
The 2022 Sydney Royal Beer & Cider Show will welcome 44 classes with seven champion trophies up for grabs across Packaged Beer, Draught Beer, Experimental or Specialty Beer, Best NSW Beer, Champion Cider, Champion Perry and Champion Bottle Conditioned Perry or Cider.
Products are judged on appearance, aroma, flavour, style, technical merit, and the product's overall impression.
Ian added: "On top of providing the opportunity for exhibitors to review and refine their products, the Sydney Royal Beer & Cider Show also aims to bolster the Australian industry through enhancing competition requirements such as the use of 100% Australian grown grain, apples, and pears, and 85% Australian ingredients for additional beer flavour".
The 2022 Sydney Royal Beer & Cider Show will take place on July 19 (entries close June 1), followed by the KPMG Sydney Royal Wine Show from July 25 – 28, 2022.