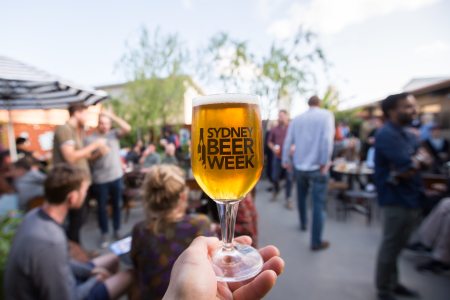 Sydney Beer Week is just around the corner, and with more events slated for 2018 than ever before, one could easily become overwhelmed by choice. But fear not – Beer & Brewer has done the hard work for you, with a preview of some of the most exciting events hitting the Harbour City in just over a week's time. 
Over 130 events are set to take place across Greater Sydney from 26 October to 4 November, kicking off with the Sydney Beer Week (SBW) Opening Gala at the Australian National Maritime Museum on opening night.
The Independent Brewers Association (IBA) will also have a stand at the Gala, where they'll promote the Independence Seal to the crowd and profile some of NSW's new and emerging indie brewers.
This year's SBW even has an official beer, brewed especially for the festivities by Australian Brewery head brewer Dan Shaw in collaboration with the GM of SBW, Liam Pereira.
Brewed with experimental hop HPA 016, 'Table Beer' delivers flavours of lemon peel and fresh mandarin. At 4.2% ABV, it's an Australian rendition of a Grisette – similar to a Saison but slightly lighter, with a conspicuous yeast character and relatively hoppy notes.
Table Beer will be available at the Opening Gala and in can at various events all around Sydney. It will also be pouring on tap at the Inner West – War out West at the Australian Brewery and Boilermaker Brunch at the Dove and Olive in Surry Hills.
Kicking off the opening weekend, Four Points by Sheraton at Central Park will host an outdoor yoga session and bottomless beer brunch on Saturday October 27.
If your thirst isn't quite quenched, head on over to the Basement Brewhouse in Bankstown for Hops vs Sours, where each participating brewery will supply a keg of hop-centric beer and a keg of sour – with attendees voting on their favourite beer variety. And don't worry if you can't make it on Saturday – the battle will continue all week.
The sourness will continue on Sunday, with Batch hosting the first annual Sourfest. Along with Batch's full lineup of sours, Bucket Boys, Sauce, Wayward and Yulli's will also be pouring their sours on the day – with a hop-on, hop-off bus shuttling thirsty revellers between the participating venues.
Over at the Public House in Petersham, iconic Chicago brewery Goose Island will host an all-American style 'Cornhole' tournament, with contestants battling it out to win an IPA a day for an entire year. There'll also be Chicago-inspired tunes spun by local DJs, a Chicago-themed food menu, and Goose specialty brews poured from a custom truck.
Goose Island will also be teaming up with Fratelli Fresh for three nights of specialty Goose beers paired with iconic Italian dishes: Beer; A Slice of Heaven (pizza pairing), Just Desserts, Oh and Beer (dessert pairing) and Goose Island Beer Dinner (four course dinner for $60). Specialty Goose Island beers shipped from Chicago for the four events include Bourbon County Stout 2017, Cooper Project #2, Juliet 2016, Lolita 2016 and Halia 2016.
During the week, Cryer Malt and Crafty Pint will host a Start Up Panel at Uncle Hops on the afternoon of Wednesday 31 October, bringing together a panel of industry experts to offer advice and answer questions on a range of essential topics – great for those looking to get serious about their brewing.
On Friday November 2, Wildflower will host popular Wellington brewery Garage Project at their cellar door in Marrickville, with both breweries serving a range of sour and barrel aged beers. You'll find the full list of what's pouring here.
The grand event comes to close with a weekend-long beer festival Cheers Fest, which will run from 3-4 November at Barangaroo Reserve and features over 200 beers from 43 independent breweries.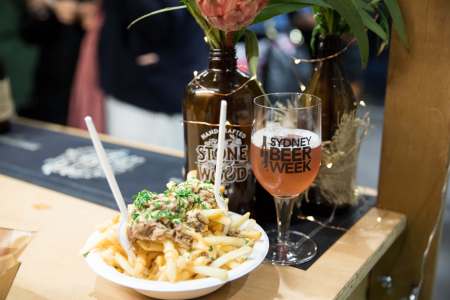 "We have been blown away by the number of awesome events that are being put on all across Greater Sydney for Sydney Beer Week 2018 by breweries from across Australia and around the world and our local hospitality industry – we believe Sydney still knows how to throw a good party and the effort put in by our event holders proves this," SBW's Ben Janeczko told Beer & Brewer.
"Sydney is the birthplace of beer in Australia and we encourage everyone to check out the program as there are events to suit everyone from the beer curious to our beloved beer nerds and those just looking for a good time with friends with quality beer and food flowing."
Also, while the events we've listed above are a good start, we've only really scratched the surface – there's plenty more to sink your teeth into.
"SBW is a unique opportunity to try something new, enjoy your favourite brews or simply celebrate our legendary and diverse beer industry so check out sydneybeerweek.com.au as some events are already sold out and others are selling fast," Janeczko added.
All that's left to do is figure out how you're going to fit everything in.