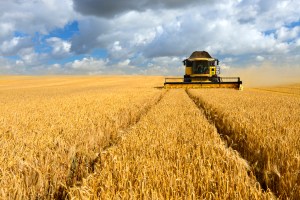 New research published on Monday in the journal Nature Plants has warned the global warming with lead to substantial decreases in barley crop yields, causing beer shortages and price increases.
"The aim of the study is not to encourage people to drink more today," says Dabo Guan, a co-author of the study and a professor of climate change economics at University of East Anglia in Norwich, UK. "If you still want a few pints of beer then the only way to do it is to mitigate climate change. We have to all work together to mitigate climate change."
Globally, only 17% of barley goes into beer production, with much of the rest used as animal feed. However, it is the high quality barley that is used in brewing. And quality barley is more susceptible to climate conditions than poor quality barley.
The study predicts that on average, global barley yields will decline between 3% and 17% depending on the severity of the weather. Decreases in the global supply of barley would then lead to proportionally larger decreases in barley used to make beer and thus reductions in beer consumption and increases in beer prices.
"This year we are on track for a below average crop, but in the past we have had crops much lower than this and we have been able to supply premium malting barley to the standards that the industry requires," comments David Cryer, general manager of Cryer Malt. "You must remember that currently Western Australia is on track for forecast average production. Current drought issues are localised to NSW and QLD and reasonable crops are expected from southern Victoria and South Australia."
"Brewers and farmers are pretty alike – innovative and resilient, so I think the progressive nature of the farmer and brewer will hold us in good stead," adds Will Tatchell, director of Van Dieman Brewing in Tasmania, who also grows his own barley on his farm. "I think the doom and gloom is the worst case scenario. I can't see it getting to that state.
"Technology is improving on the farm and in the brewhouse, with new efficiencies. You look at where we were 50 years ago and where we are know, I'd hope there's going to be a continuation of improvement in technology.
"We were in a similar position with hops. When we all started to use more hope in our beers, everyone thought we would run out. But the hop growers have done a fantastic job, and I think barley producers will be able to take up that slack as well."