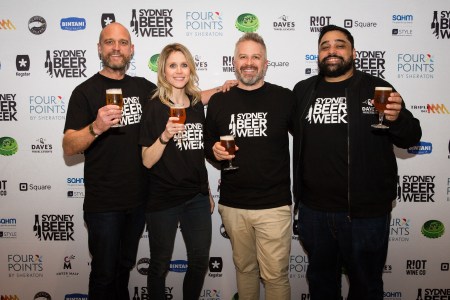 By Andy Young, TheShout
The Sydney Beer Week 2018 program has been revealed, with over 130 events set to take place across Greater Sydney from 26 October to 4 November.
Sydney's biggest and best celebration of beer kicks off with the SBW Gala Opening at the Australian National Maritime Museum on Friday 26 October and the festival will feature beers from across Australia and from around the world.
Speaking at the launch event, Festival Director Dave Phillips said: "This is our second year of running Sydney Beer Week, and hopefully that means we did an all right job last year. We've got some amazing events happening of the 10-day festival; we've got our first hatted beer and food event happening at Otto this year, which will be amazing.
"We've got a lot of venues and brands getting behind the festival this year, which will give our festival-goers more in terms of value at some amazing events."
Other festival highlights include a yoga, beer & BBQ brunch at Four Points Central Park, an opportunity to win Goose Island IPA for a year at a cornhole tournament and a beer & cheese matching with the Stinking Bishops at the Taphouse.
The launch event was hosted by major sponsor Four Points by Sheraton and full details of the 2018 Sydney Beer Week program can be found on the festival's website.