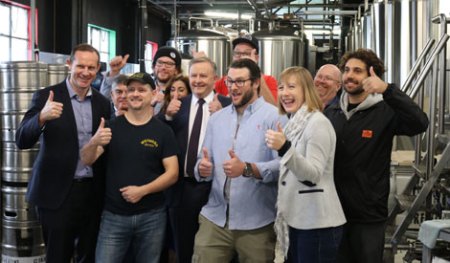 By Craig Hawtin-Butcher, Australian Hotelier
Sydney's inner west craft breweries are enjoying easier licensing rules since the new licensing trial began last weekend.
A range of new measures to improve and streamline the way the NSW liquor industry is regulated came into effect on 1 September, following detailed community and industry consultation.
The changes include a 12-month trial allowing craft brewers in Sydney's inner west to trade more like small bars and provide advanced training in responsible service of alcohol for licensees and managers of venues.
The area is already home to more than a dozen microbreweries, including The Grifter Brewing Company, Batch Brewing Company and Akasha Brewing Company. The inner west is rapidly becoming an important beacon for the craft brewing industry with yet more in the pipeline.
Liquor & Gaming NSW Deputy Secretary Paul Newson said the new Liquor Regulation 2018 supports responsible industry development while continuing to focus on preventing and reducing alcohol-related harms.
"The changes will cut red tape for industry for minor administrative matters and simplify processes for setting up new businesses," Mr Newson said.
"Liquor & Gaming NSW is taking a modern and innovative approach to regulation of the NSW liquor industry to promote safe, vibrant and diverse entertainment options."